1.
Stamps
Draw a motif on the end of your cork, then cut out around it, about a 1/4″ deep. Slowly, steadily, and carefully!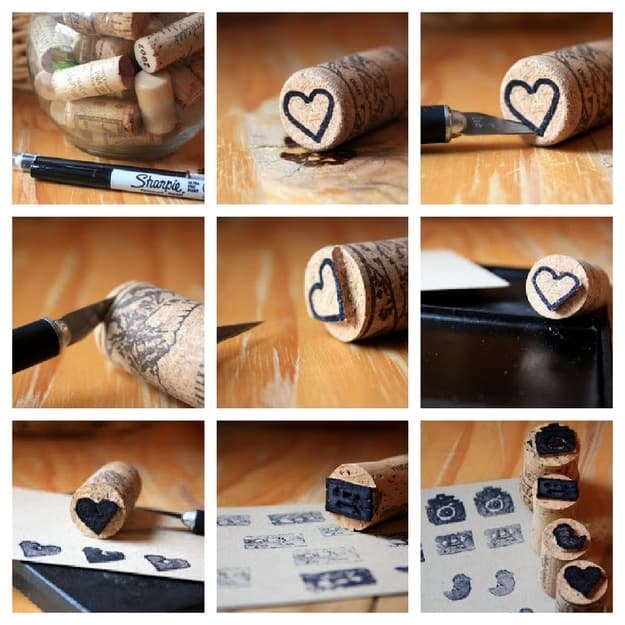 2.
Thread Spool Corks
Wrap wooden spools with colorful thread, glue them to corks, and you've given the usual wine stopper a quick upgrade.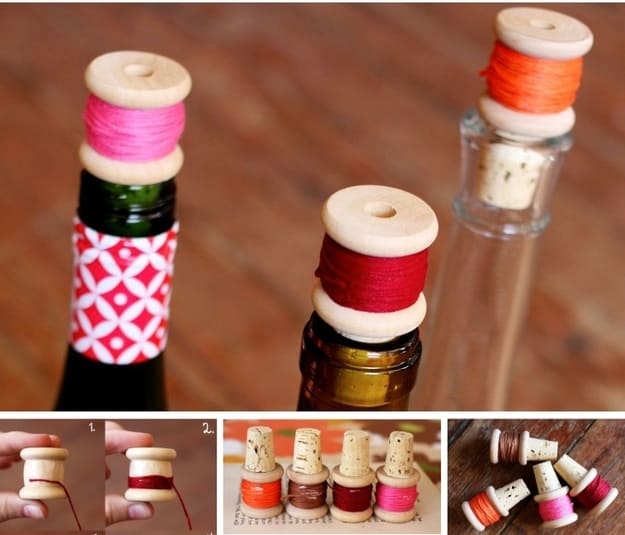 3.
Wreath
Attach corks all over a straw wreath using hot glue. Start with a flat layer, then add some slanted corks on top.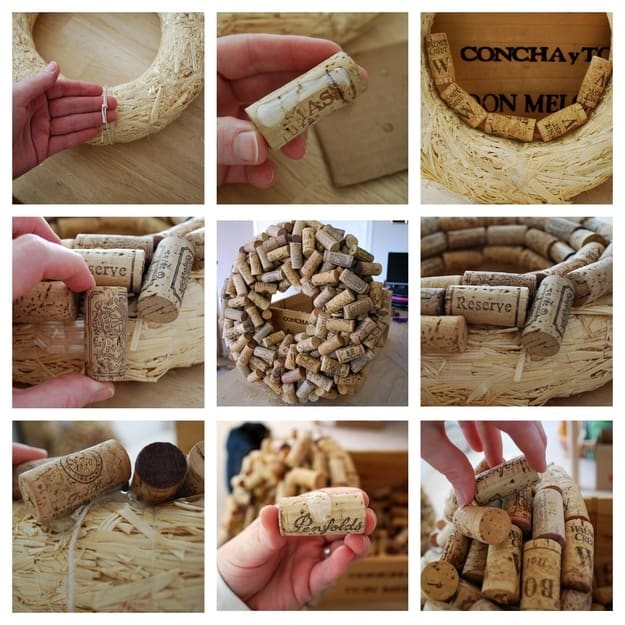 4.
Magnetic Cork Planters
Hollow out a cork, stick a magnet on the back, plant it with some dirt and a tiny succulent, and voilà!
5.
Cork Ball
Paint a Styrofoam ball, then use a hot glue gun to cover it in corks.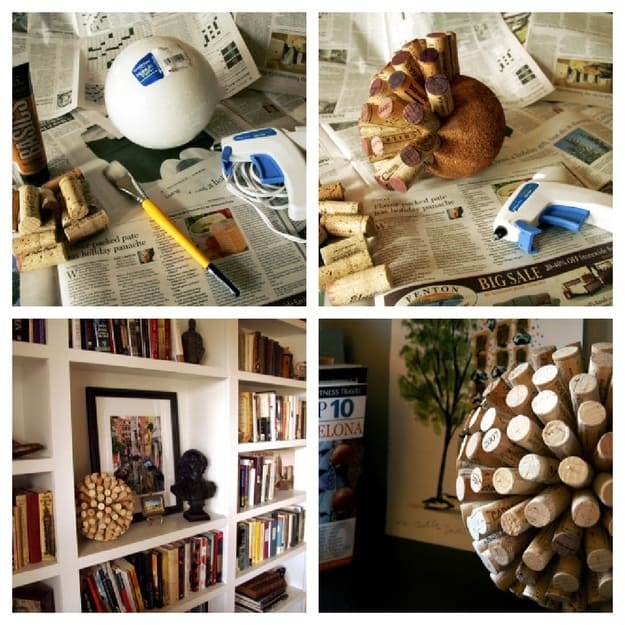 6.
Key Chains
Put a screw eye onto a key chain ring, then screw it into a cork.

7.
Coasters
Cut corks in half lengthwise, glue them to a circular cork sheet, flip it over and cut away excess cork, then sand out the edges.
8.
Cork Letter
Glue the corks to a letter base (available at Hobby Lobby). Cut corks to fit into any remaining gaps.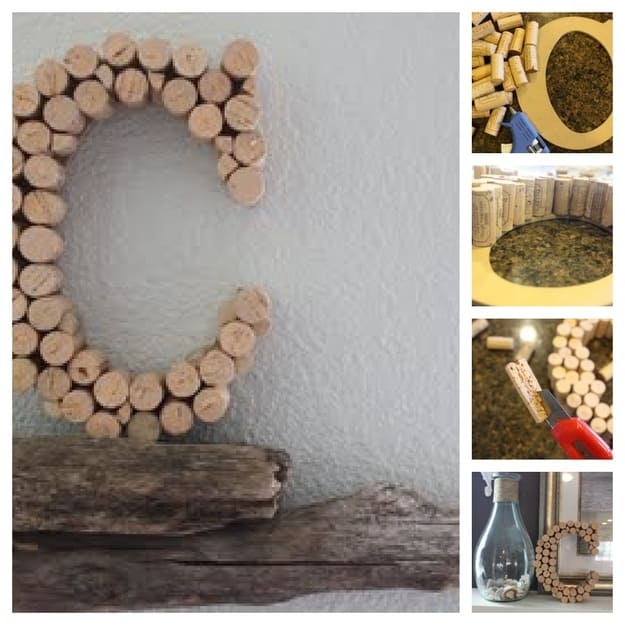 9.
Placecard Holders
Great wedding decal! Cut a sliver off the edge of the cork so it will lie flat on its side, then cut a slit along.
10.
Cork Candles
Stick these candle toppers into old bottles for awesome and easy dinner party decor.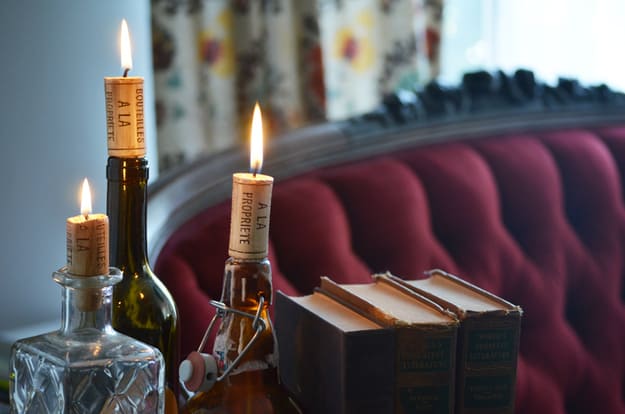 11.
Cork Candle Votives
if you don't want your corks melting, make cork-filled votives instead. Place a small glass cylinder inside a large one, fill the empty space with corks, insert a candle, and you're good to go.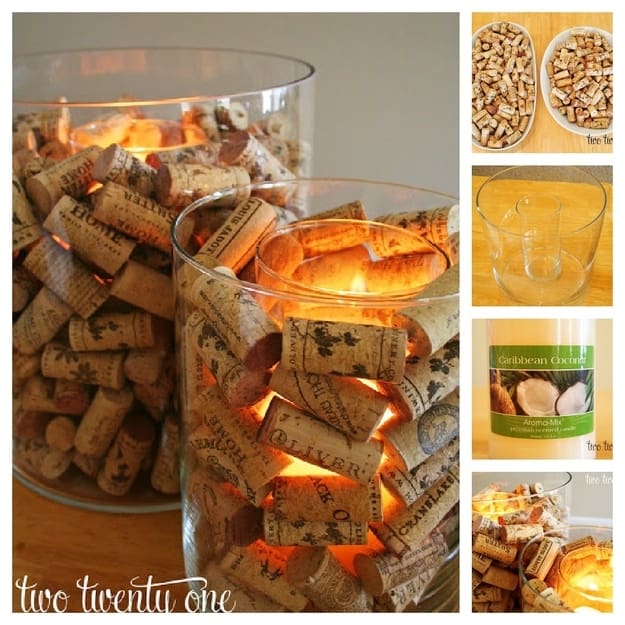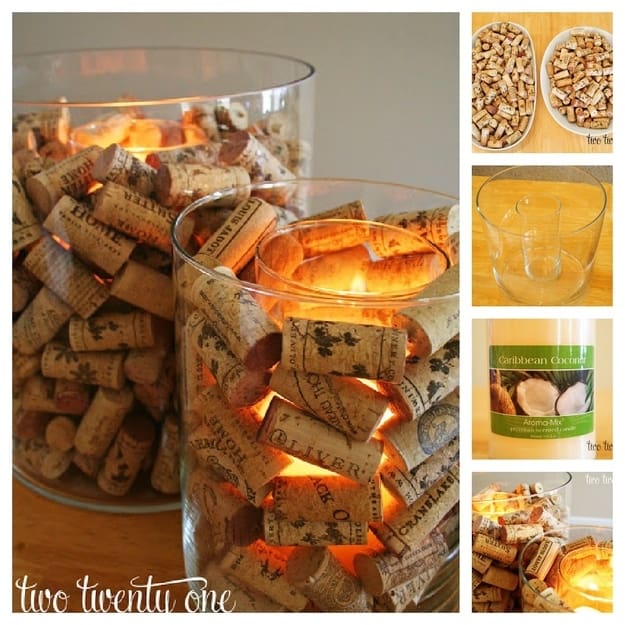 12.
Simple Cork Necklace
Some simple jewelry hardware can turn corks into neckwear.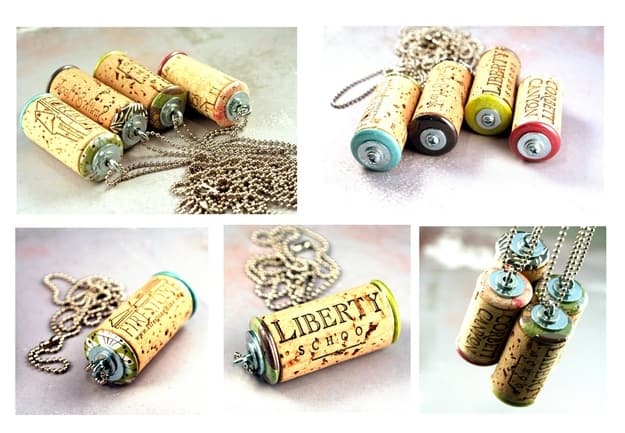 Source: https://www.buzzfeed.com/pippa/25-things-you-can-make-with-corks?utm_term=.qqP5ZREzQ#.ciZ3azJpP