by Harold Camaya
August 3rd 2018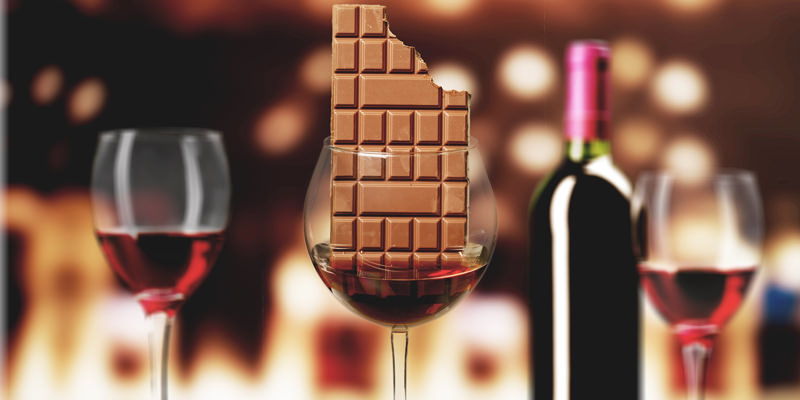 Whether it's chocolate cake or caramel hot chocolate, we all love the delicious mushy brown sweet made from cacao. Pair it with a bottle of red wine, and it makes for an exquisite gift for friends and family alike. But more than a gift, this combination can do wonders for your health, especially if you use dark chocolate. Dark chocolate tends to have lesser fats and sugar than milk chocolate, thus, making it a healthier option. Wondering in what way this luxurious combination is good for your health? We have compiled a list of the top 7 health benefits of red wine and dark chocolate just for you!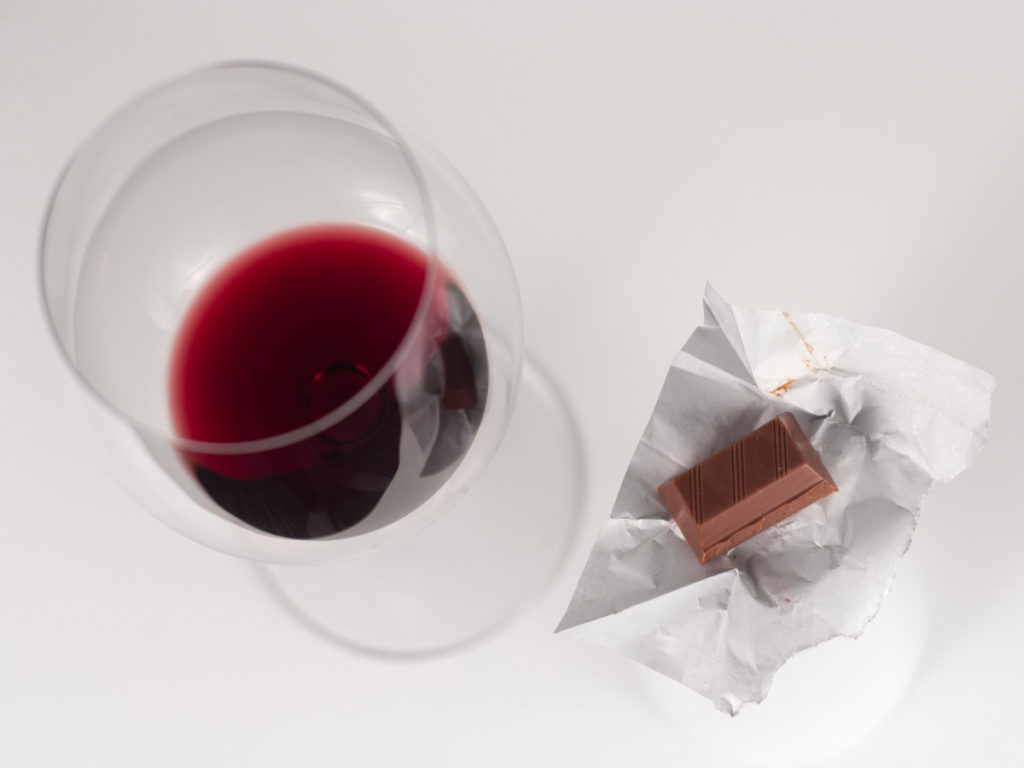 Helps the Mind
Red wine and chocolate can do wonders for our mood. Red wine, and in fact even white wine, has a calming effect on the mind if had in moderation. Studies suggest that the phytoestrogen, resveratrol, present in red wine can have a positive impact on memory, cognition and mood, especially on post-menopausal women. Alongside this, chocolate contains tryptophan and anandamide which help in releasing serotonin and dopamine in the brain thus uplifting your mood and giving you a happy high.
Protects the Heart
Studies have indicated that red wine may help in preventing cardiovascular disease. It contains polyphenols which protect the lining of blood vessels and prevent blood clots. It has also been found that resveratrol can lower unhealthy cholesterol, LDL, in blood. Chocolate too has been proven to prevent heart disease. Flavonoids found in cocoa prevent blood clots and help lower blood pressure. They also improve blood flow to the brain and heart. And this benefit comes not only from consuming dark chocolate but even milk chocolate!
Reduces Risk of Neurodegenerative Disorders
Red wine can lower the risk of neurodegenerative disorders. Studies have shown that red wine helps in clearing toxins from the brain, thereby keeping age-related cognitive disorders such as Alzheimer's and other forms of dementia at bay. Polyphenols in chocolate are believed to have a similar impact on brain health as they reduce the production of harmful proteins linked to Alzheimer's disease.
Helps in Losing Weight
You read it right! Both red wine and dark chocolate can help you lose weight. Research has shown that drinking a glass or two of red wine before sleeping can not only help you lose weight but also reduces the risk of obesity. Dark chocolate improves metabolism by reducing the absorption of fats in your body. It also lowers the level of the hormone ghrelin in your body thereby controlling your appetite and giving a sense of satiety. So you need not worry about chocolate sabotaging your weight loss regime anymore!
Protects the Skin
The antioxidants found in both red wine and chocolate are great for your skin. Besides resveratrol, red wine has a number of flavonoids that help restore collagen and elastic fibres and makes your skin glow. Chocolate too has flavonoids which protect your skin from UV rays and fights ageing. Who knew the ultimate romantic combination of food would have such beauty benefits?
Good for the liver
The antioxidants found in chocolate (especially dark chocolate) has a good impact on patients with non-alcoholic fatty liver disease (NAFLD). Research has shown that polyphenols in cocoa improve the endothelial function in NAFLD patients. Studies also suggest that drinking red wine may prevent NAFLD in those who are at risk of the disease. Studies also indicate that drinking a modest amount of wine is associated with lower fibrosis in NAFLD patients. However, you should always remember to consume alcohol in moderation, especially where liver diseases are concerned.
May Lower the Risk of Diabetes
Studies have shown that people who drank moderate amounts of wine tended to have a lower risk of acquiring type 2 diabetes than people who didn't drink at all. However, the role of wine on the result is still unclear.
Research has also shown that consumption of red wine increases HDL (good cholesterol) and also improves glucose metabolism. This helps patients with type 2 diabetes to control their blood sugar and also avoid heart diseases.
The antioxidants found in dark chocolate help your body use insulin more efficiently, thereby reducing your blood sugar levels. Thus, dark chocolate is a great dessert for people with diabetes.
Most of these benefits have been indicated through scientific research and study. So ignore those negative comments about alcohol and chocolate being bad for your health. Because obviously, red wine and dark chocolate can impact your body in amazing ways. But make sure to always have both of these in moderation, since anything in excess is never good.

She is a blogger who loves to write especially in Beverages vertical. She has written many captivating and informative articles .Her hobbies are travelling and reading novels....
Read More -->