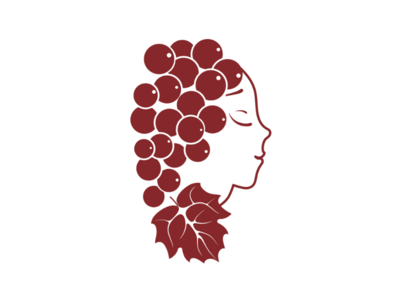 by Wine Lover
January 29th 2019
The wine has been a favorite since the time immemorial. And what can be more enticing than combining it with the travel? Exploring new locations gives travellers a different sense of high and what can more exquisite an experience be, if the wine is added to it too.
Drinks like whiskey, viniq and beer are always a choice, but wine vacation is something that has caught fancy of my bikers lately. Imagine having a road trip on your bike and exploring all the top destinations that every wine lover wants to. After tasting the winds when it's time to taste the wine, how could anyone refuse such trips? Here's a list of places one can ride off to with the bike and not only enticed by the flavors of but also by the sights that nature has to offer on the way and around.
Lavaux Vineyards (St. Saphorin, Switzerland)
With plenty of options to explore, Lavaux Vineyards are situated in St. Saphorin, Switzerland. Offering the best of the views afront Lake Geneva, it is an experience to savor with one of the best wines available.  Riding on your KTM, by the side of the lake and tasting wines to conclude the day, have a charm of its own.
St. Émilion: Bordeaux, France
Any person who is fond of wines couldn't refuse of hearing about the world-renowned Bordeaux wines. When French wines hold great fame, Bordeaux is what makes it worth it even more. Cabernet Sauvignon or Merlot are some of their best reds available. What's more to get is a walk around the cobbled streets which are decorated with craft shops and you can opt for one of the many wine tours of local vineyards.
Weingut Hans-Peter Wöhrwag (Stuttgart, Germany)
German wines have always been a great capture of the market ever since. Why not follow the trail to those very vineyards, walking and riding through the vineyards and wine villages. Based around the hilly terrain, they have a sight to behold.
Brunello di Montalcino (Tuscany, Italy)
It is often said that if you are a true wine connoisseur, you can never leave Tuscany out of your wine travel. This little town is based on a hilltop, providing you with an exhilarating view of the country below. Combine this view with the warmth of ancient villages and intense taste of wine and you'll surely have an unforgettable experience.
Collio Vineyards (Friuli Venezia-Giulia, Italy)
The vacant narrow roads and the air hitting you on the face, with the beautiful countryside sights, Friuli Venezia-Giulia is a place in Italy not many people know about. A hidden gem, as these vineyards are often called is a must-explore and should be on every biker's bucket list. It's not only about the white wines of highest quality but also the breathtaking view that it has to offer to satiate your travel senses.
Loire Valley, France
Situated by the river Loire, this region is often called the Garden of France. It has earned this name for its abundant vineyards, orchids, and wide picturesque fields. The lush scenery offers a great getaway for a relaxing weekend. Muscadets, Sauvignon, and Cabernets are some of the most sought wines of this region.
Porto, Portugal
The famous Port wine has been on the list of many wine tasters. And this coastal city of Porto, situated at the northwest coastal region of Portugal, offers you the perfect luxury of sipping the wine and hitting the beach at the same time. This small city not only offers great port wine but also asks you to visit some of the best cultural landmarks of architectural history.
The Aegean Islands, Greece
Greece has always been a charming country for various of its landmarks, attracting tourists from every corner of the world. But did you know, that it also offers great Greek wine? No worries if you have missed out on that. You can surely add to your tour, the Aegean Islands of Greece, sitting amidst the picturesque setting. As you explore some of the sites that have been listed under UNESCO World Heritage Sites, for their marvelous ancient engineering, don't forget to drive through the famous vineyards of Santorini, Crete, and Samos. The sea, the cliffs, and the wine will together make an unforgettable experience.
Umbria, Italy
If one is fond of Italian wines, this can only be an undeniable add-on to the list. Offering a relaxing vacation amidst the vineyards and meadows, Umbria is also called the "Green Heart of Italy". With the laid-back setting, this untouched medieval town offers the best of wines including Orvieto, Rosso di Montefalco, Grechetto etc.
Empordà, Spain
Spain is one of the most visited countries primarily for its cultural heritage and undisturbed nature. Apart from biking through the medieval villages and satiating your hunger for panoramic views, you can end your day with the best of wines from the vineyards centuries old. The signature brands that you can find here are one of the oldest and take your wine vacation to another level.
Wine vacations are something that has been on the bucket list for a long time for almost everyone fond of them. Adding to it the freedom of your own bike, it a combination that's hard to deny. Resting back at home after a long tiring day, with a glass of Breckenridge bourbon in hand, the thoughts of such a vacation creeps slowly in mind and take root even without permission. So, is it not time to let your worries meet the wind and for you to meet the wine.
Author Bio:
Ross Geller
he is a blogger who loves to write in different verticals. His hobbies are traveling and exploring new things.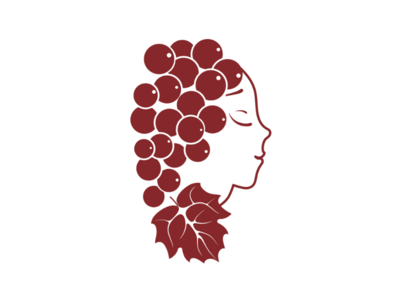 "I love everything that is old; old friends, old times, old manners, old books, old wines." Wine brings to light the hidden secrets of the soul, gives being to our hopes, bids the coward flight, drives dull care away, and teaches new means for the accomplishment of our wishes....
Read More -->