Sparkling wines are perfect for summer, especially when combined with delicious food for a picnic.
There are loads of different sparkling wines on offer, and as each has a different flavor profile, they are best suited to going with different foods.
With this in mind, here are some of the most popular sparkling wine varieties and the best food to pair them with.
As far as versatility goes, there are few sparkling wines that compare to rosé. There is a bit of myth with rosé that the majority of them are very sweet and are therefore only suitable for desserts. In fact, they are largely dry but do naturally pair well with sweeter foods.
Cheese and hams are great with rosé and in particular proscuitto and Brie. For a real treat why not try combining all three? Hams, in general, are a great pairing with rose as the saltiness works wonders with this crisp drink.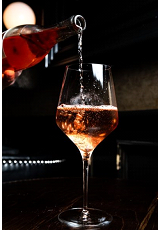 Another firm favorite is smoked salmon. Make sure that your rose is not too sweet when you pair it with smoked salmon though, otherwise the flavors might clash.
Those with a sweet tooth should pair d raspberries or even chocolate with your rosé. If you want the full experience try white chocolate covered raspberries.
Cava
The much-maligned sparkling wine from Spain has received some rather unfair criticism in recent times. It pairs fantastically well with various light meals and savoury snacks, especially so considering that it is at the budget end of sparkling wines.
A good cava works superbly with tapas of course as well as sushi dishes and other seafood dishes.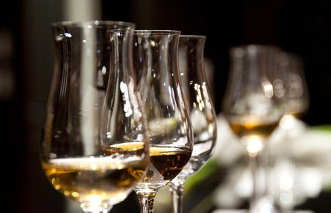 In fact, we have found that there are few foods that don't pair well with Cava, although the best course to have it with is dessert.
The slightly lower acidity level of Cava compared to other sparkling wines means it often has a softer and smoother palate and can naturally be paired with slightly heavier types of food such as chocolate pudding or apple pie.
Prosecco
The increasing popularity of Prosecco shows no sign of abating, and that is largely due to the affordability and versatility of this fine sparkling wine.
Furthermore, Prosecco has quite a dry profile, yet at the same time, it does not lose the sense of fruitiness from the flavor profile.
A good Prosecco displays notes of apricot, apple, and pear, and for this reason, it is quite a versatile drink that can be paired with a number of food types.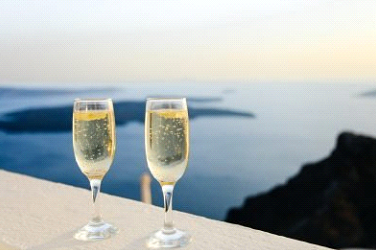 For a Brut Prosecco, ham and in particular Parma Ham work wonderfully well together. Other light snacks like olives or traditional Italian breads also work wonderfully well.
In winter, a firm favorite of ours is pairing a good Prosecco with a creamy mushroom soup as the sharpness of the Prosecco can cut through the richness of the soup.
Champagne
Champagne is a very versatile drink and will typically contain moderately high levels of acidity and low sugar, this naturally allows it to complement most food types.
Traditionally Champagne is served as an aperitif wine, and as such the majority of French people would not consider serving it with food. It would typically be served before the meal alongside various snacks which could be anything from canapes to light hams.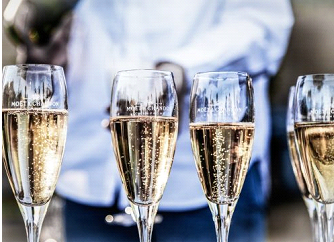 Champagne will often be served at the end of the meal with the dessert, so is perfectly suited to the sweeter end of the scale also.
The younger and fruitier the Champagne, the better suited it is to being served as an aperitif, often with a creamy cheese such as an Emmental.
The older Champagnes tend to be more robust by their nature, and for this reason, suit stronger flavours like caviar.
Summary
In general sparkling wine and food complement each other perfectly.
The sheer versatility of sparkling wine is the biggest appeal, as it can be matched with anything from the pre-dinner canapes, to the starter, to the main meal, to dessert, or equally just enjoyed by itself!
This is in contrast to a red wine for example, which will have more specific food pairings.
Having said that, not every sparkling wine will pair well with all the food types mentioned above, and selecting the correct one is fundamental. A Brut Cava will not pair with the same foods as a Champagne for example, so a little research before pairing is recommended.