How to Enjoy a Beer Spa in Bath – how it works
A relaxing bath in our original wooden tubs with your partner or friends
Beer bath will give you the right rejuvenating procedure!
We drink or it is sold as a food, it can´t be dangerous for your body during external use. Moreover, beer bath is an experience, fun, and it helps you to relax your body and mind.
Treat yourself to a hot bath full of herbal extracts, oak or larch, brewer´s yeasts and hops, which is due to the large amount of essential oils ability to eliminate fatigue, revitalize the skin and relax the whole body.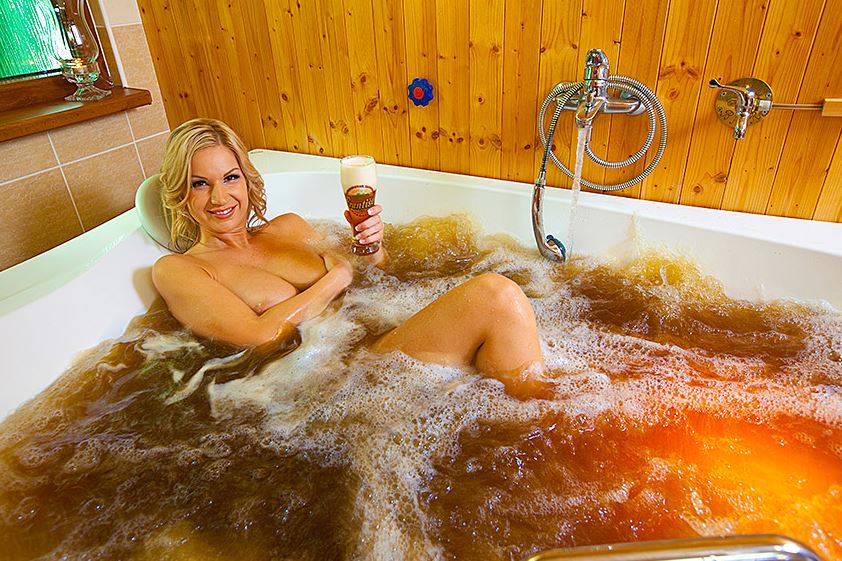 Beer bath – how it works
We will fill a hot tub made of the Royal Oak or larch with a capacity of 1,000 liters. We will add dark beer to the tub with a water temperature of 35 — 38 °C, mixed in a specific ratio of brewer's yeast and natural crumbled component of selected varieties of hops and malt.
Hops have medicinal properties due to their high content of essential oil. They have soothing anti-inflammatory and antibacterial effects. Hop oil perfectly removes fatigue.
Beer bath — Indications
Treatment of psoriasis, cellulite, acne, skin regeneration, back pain and joint pain, positive impact on the body in nervous overload, stress, lowering blood pressure, improving blood circulation.
Beer bath — Contraindications
Patients with high blood pressure, after cardiac surgery, pregnant women from the third month of pregnancy and children under 18 years of age.
Enjoy unforgettable moments in our luxury wine and beer spa. Feel the energy of beer and wine on your own skin!