For a few days, exactly for the New Year festivities, a new selection of important Italian wines has arrived on the Indian market and soon on the tables of wine lovers and connoisseurs. Selected by one of the Italian "gurus" from the Piemonte region who we have often had the pleasure of interviewing in recent years: Sebastiano Ramello.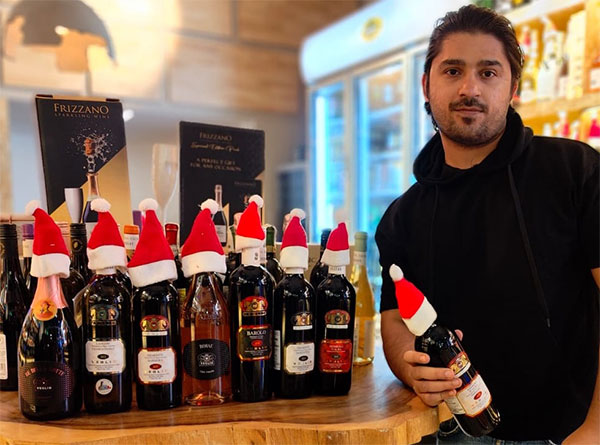 Mr. Ramello can you explain to our readers who imports your selection of Italian wines into India?
For years now I have been collaborating as an expert on Italian wines with the best, in my opinion, wine club in India: Apex Wine Club. Often, together with its founders, wine importers, distributors and wine lovers, I have held on-line events where I have repeatedly had the opportunity to teach the territories of Italian wine and to introduce some of our best Doc and Docg wines. Thanks to this work, about a couple of years ago I started a collaboration with a wine import company in Mumbai managed by a very enterprising young man and a good connoisseur of wines: Mr. Palash Vaswani HOVER BARREL. Palash came to visit me in Italy, in the Piemonte region where I am based (North west Italy), so that I was able to introduce him to the Italian wine territories, especially those of the Piemonte region such as: Langa, Roero and Monferrato. Together we visited several wineries and tasted many wines, and thanks also to the information he gave me, I was able to make a first selection on his behalf of important DOC and DOCG wines from the Langa area, one of the most important areas of high quality wine not only in Italy but all over the world.
https://youtu.be/sB88tR3oKkY (A short video during wine tasting with Mr. Palash in Langa territory Piemonte rigion Italy)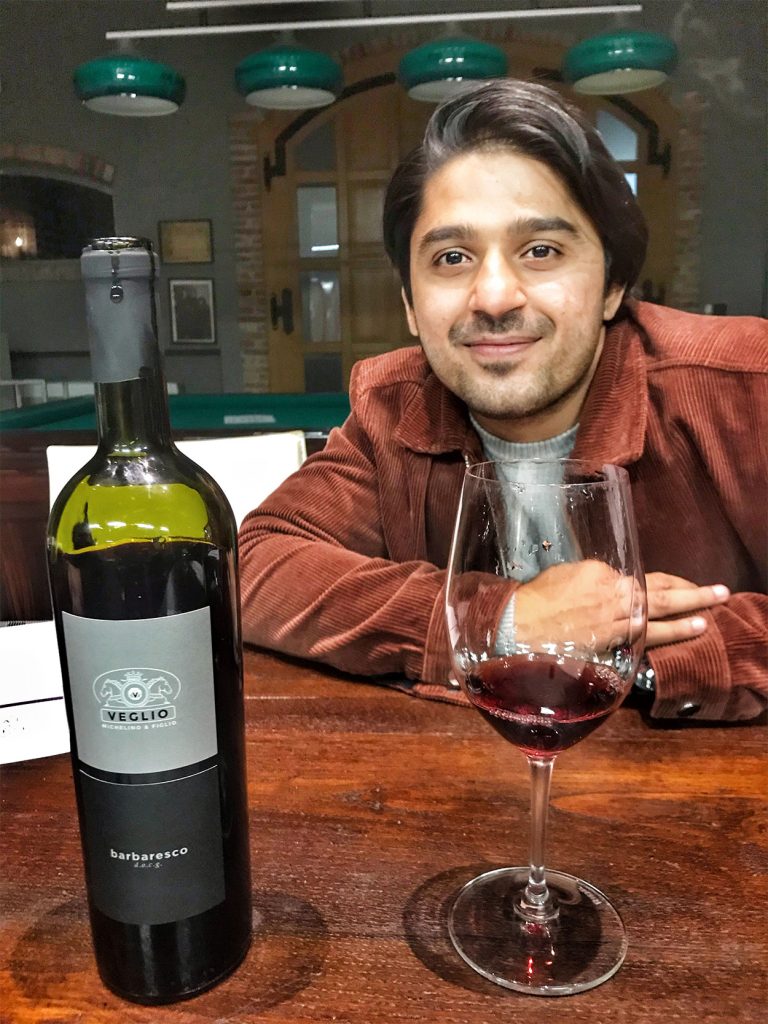 Can the wines you selected already be purchased and tasted in India?
Certainly, they have already been on the market for a few weeks and can already be found on some wine lists of restaurants and boutique wine shops in Maharashtra and soon in the rest of India.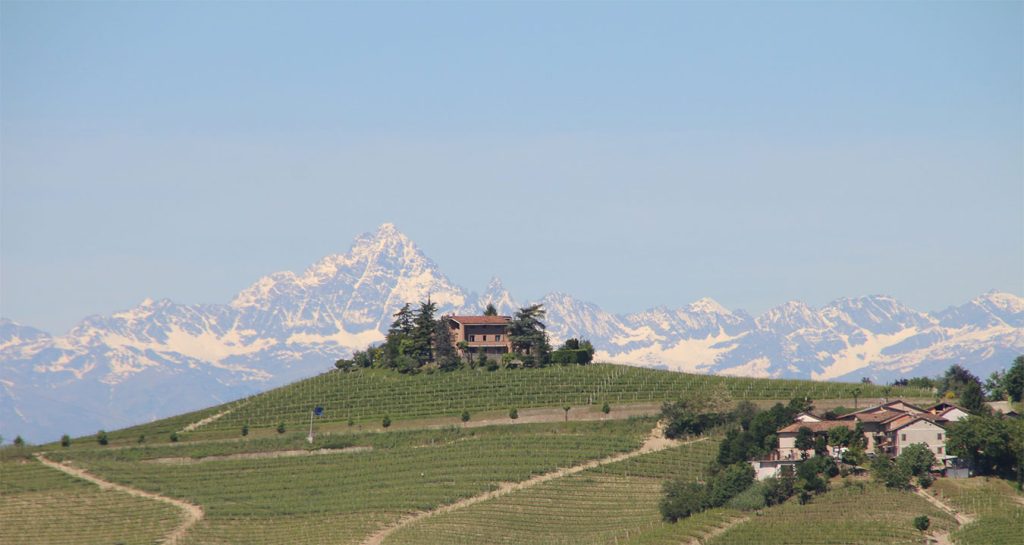 What are the wines, denominations imported into India? can you tell us about it?
They are some of the most important denominations of the Piemonte region, of the Langa area, produced by a fifth generation family-run winery, the winery: Veglio Michelino & Figlio located in the municipality of Diano D'Alba, one of the 11 municipalities where by law the production of Barolo Docg red wine is permitted, considered in the world the most important and noble Italian red wine.
The wines that can currently be purchased in India from Mr. Palash Vaswani are:
Barolo Docg (nicely called "the king of Italian wines") produces 100% with Nebbiolo grape, a wine vinified in large oak barrels for 3 years; a noble, important, very complex wine with a nice body and final persistence, a wine to be combined with complex meat-based dishes or with aged cheeses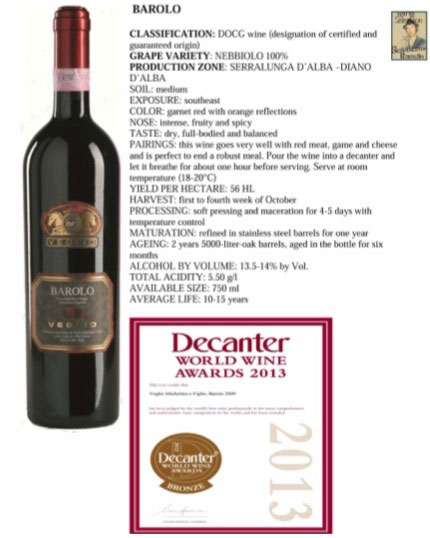 Dolcetto D'Alba Doc Low Histamines, produced 100% with native grapes called Dolcetto; a fruity wine both on the nose and on the palate with strong hints of cherry and a dry almond aftertaste, an important and unique wine as in addition to being a native wine and DOC it is also a certified "Low Histamines" wine www.lowhistamines.com with a histamine content below 0.5mg/litre, a healthier wine, which thanks to this unique characteristic, as indicated by various Italian doctors and nutritionists, can also be recommended for wine sensitive and food intolerant to histamines, that is, to all those people who often drink wine, especially red, can cause contraindications such as headaches, migraines or dermatitis. Behind this wine there is an important enological research that dates back to the beginning of 2012.
A perfect wine both to be tasted as an aperitif or combined with dishes of Italian cuisine such as: pizza, pasta, lasagne or even Indian cuisine especially with spicy dishes of vegetarian cuisine but also with chicken.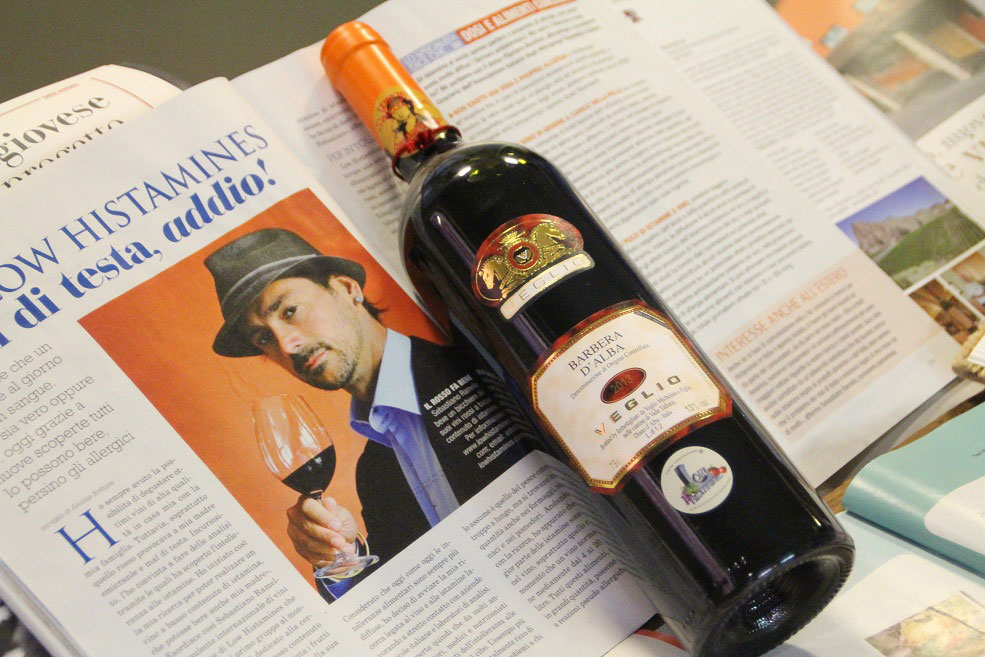 Langhe Chardonnay Doc Low Histamines, a white wine produced 100% with Chardonnay grapes from the Langa area, this is also a unique wine as it is followed by the Low Histamines denomination. A wine that should be tasted young in its first years of life, very pleasant on the palate, fresh, with good minerality and fruity both on the nose and on the palate, a delicate wine perfect for tasting as an aperitif during a party or paired with of fish.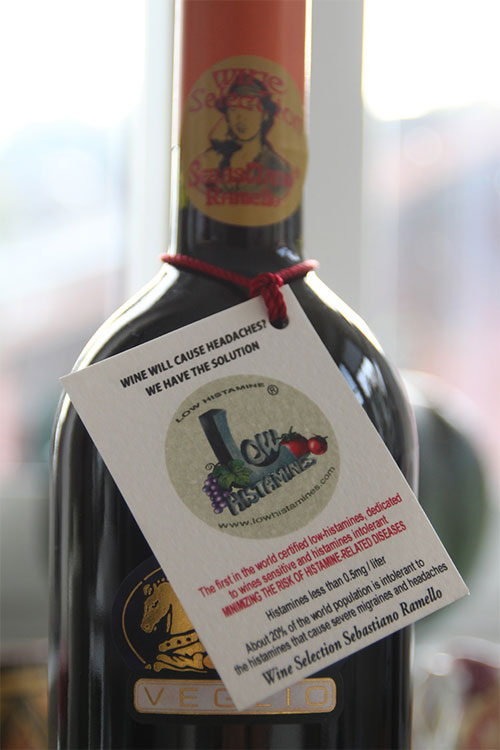 Nebbiolo D'Alba Doc produces 100% with Nebbiolo grape. Nebbiolo grape is considered one of the most important grapes of Italy, a full-bodied wine, with a garnet red color that tends to orange during ageing. A wine that can also be aged and often improves over the years. Among the Piedmontese wines it is certainly one of the most important thanks to its body, final persistence and its noble tannins. A wine that I recommend decanting 30 minutes before being consumed and, as for Barolo Docg, better if sipped in the glass. Both on the nose and on the palate we find red fruits but also slightly ripe plum with a violet flower finish and light cocoa notes. I recommend combining this red wine with meat dishes or lasagna, aged cheeses or perfect with tandori chicken.
Barbera D'Alba Superiore Doc produced 100% with native Barbera grapes, a wine that takes an external denomination "superiore" which means superior in English, a wine vinified in wooden barrels and then left to rest in the bottle. This too is considered one of the important Italian wines, both on the palate and on the nose there are slightly ripe fruits, notes of vanilla, excellent persistence and good freshness, I recommend serving it at a temperature around 18 degrees Celsius. It can be appreciated both as an aperitif and combined with important dishes of both European and Indian cuisine such as: Chicken Tikka Masala, Chicken Tikka, Korma, Chicken Biriani, Pork Balchao …
Piemonte Dolcetto Doc a red wine produced 100% with native Dolcetto grapes. A pleasant wine both on the nose and on the palate, there are strong hints of red fruits mainly cherry and an almond aftertaste that leaves a dry persistence. A perfect wine to drink as an aperitif but also during lunch and dinner. It can be combined with many dishes of European cuisine but also with Indian cuisine. Perfect with Pizza, Lasagne, tagliatelle, pasta, cannelloni, vegetarian dishes. Exceptional thanks to its intense fruits combined with spicy dishes, I personally like it very much accompanied with the Masala Dosa and the Palak Paneer.
Piemonte Barbera Doc produced 100% with native grapes of the Langa area called Barbera; a graceful wine, both on the palate and on the nose there are hints of fresh and red fruits, a wine vinified in steel barrels, with good acidity and a long persistence. Perfect both combined with vegetarian dishes and with white and red meat.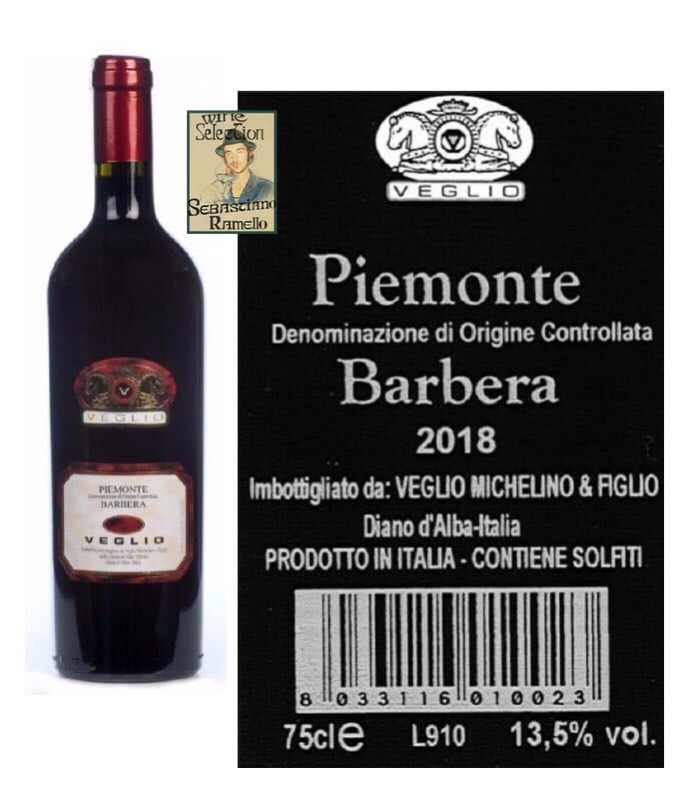 Rosae, a rosé wine produced in the Langa area with 100% Nebbiolo grapes. There are few wineries in the world that produce rosé wines with 100% Nebbiolo grapes for this reason this wine is a unique wine, often unobtainable. Slightly floral on the nose and on the palate, light notes of rose and pleasant fruit on the palate. A wine that should be tasted chilled at a temperature between 4 and 7 degrees Celsius. I recommend, before tasting it, to start it in the glass so that it can release all its scents. Perfect as an aperitif on hot days, excellent during the holidays. A wine much loved by both women and men. Recommended pairings: Fried or fatty fish, vegetable Pakora, vegetarian dishes.
A wine that I recommend to lovers of Italian wines to hurry up and buy it as very few bottles are produced a year.
Re Della Notte, translated into English means: "king of the night". An Extra Dry sparkling wine produced 100% with Souvignon grapes from the Langa area (Very few wineries in the world produce Extra Dry wines with 100% Souvignon grapes, for this reason, this wine is considered unique). A pleasant wine with good bubbles, very elegant, perfect to be enjoyed as an aperitif, during parties. In Italy it is usually uncorked during weddings. It can also be combined with Italian dishes such as risotto, a pumpkin cream with ginger, but also with slightly spicy dishes from the indian cousin.
Moscato D'Asti Docg, certainly the most important sweet sparkling white wine in the world, produced 100% with Moscato grapes. A wine that should be drunk chilled at a temperature between 4 and 7 degrees Celsius, preferably in the first years of production. Alcohol content 5%. A sweet wine with a slightly dry finish thanks to its acidity which completely cleanses the mouth of residual sugar. A perfect wine to be enjoyed as an aperitif especially in the warm seasons; during parties; but also paired with desserts and spicy dishes.
An important selection of Piedmontese wines. Sebastiano, if our readers want to buy one or more of these excellent wines here in India, who can they contact?
They can contact Mr. Palash VASWANI of the Hover barrel company or me directly at my e-mail: piemontewine@yahoo.it and I will be happy to direct you where to buy one of these important wines. Furthermore, I remain available to your readers if anyone wants to ask me questions and learn more about these Piedmontese wines.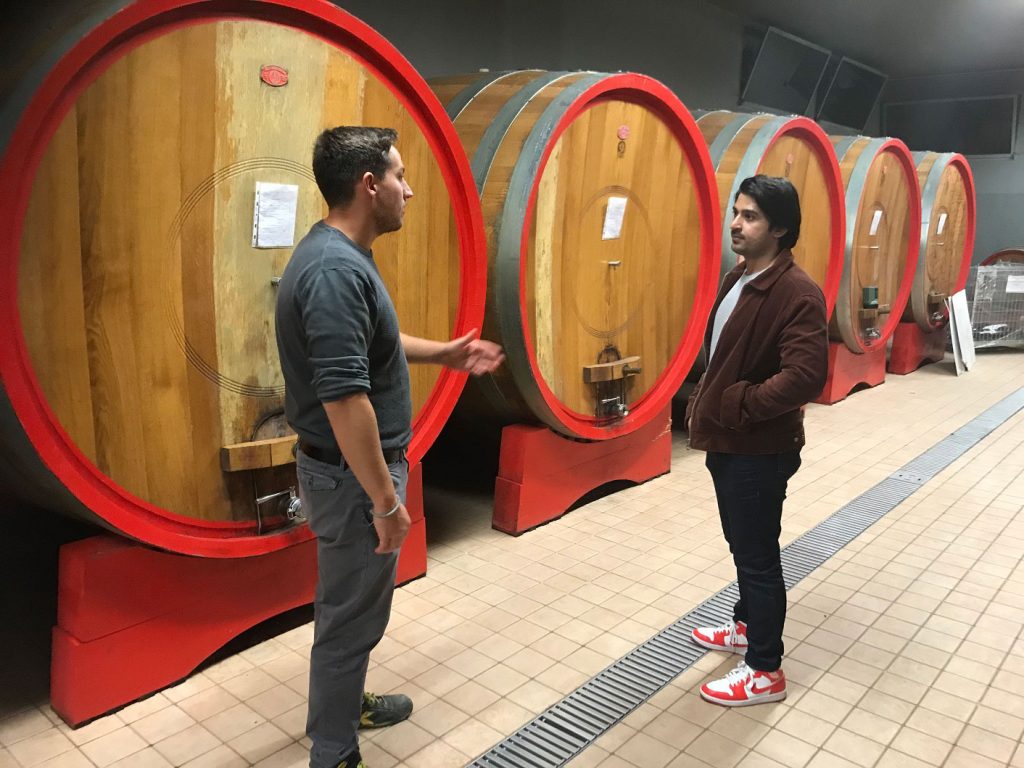 Mr. Sebastiano Ramello i know that your best selections, the most important wines you select, have a special medal on the bottles called "Wine Selection Sebastiano Ramello": a photograph retouched by an Italian artist who represents you with your hat while you taste an Italian red wine. Did these wines recently arrived in India also earn your medal?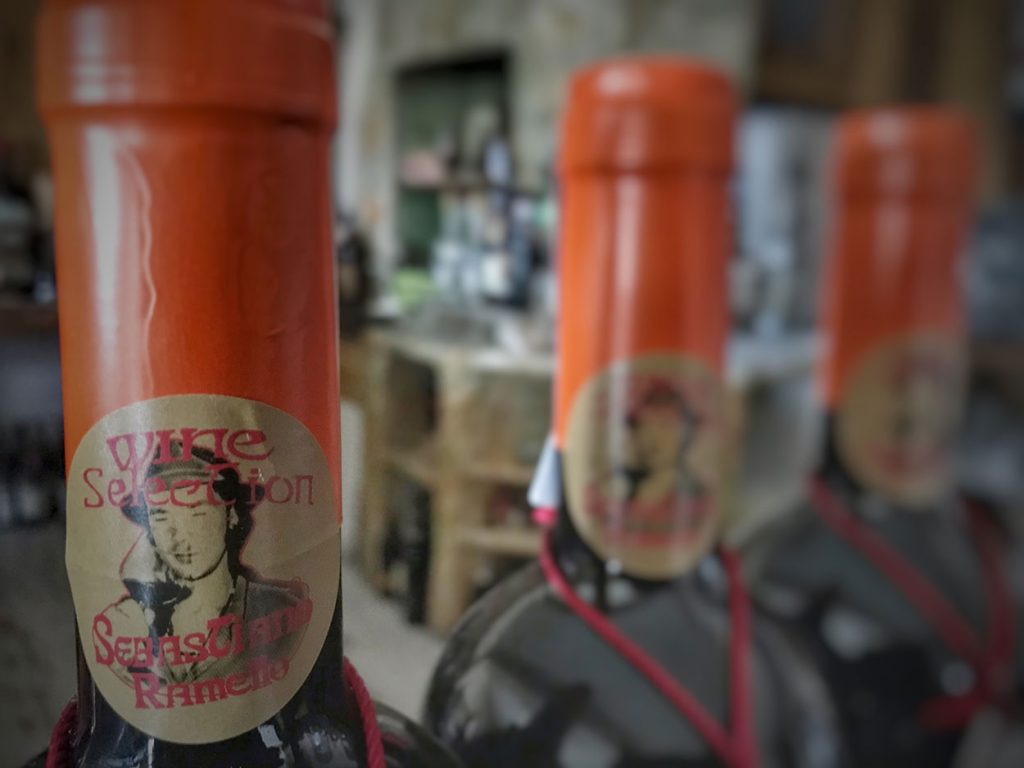 Yes, some of these wines have earned my medal and are part of my best selections. They are easy to recognize, on the bottle you can find the "Wine Selection Sebastiano Ramello" medal.
Sebastiano I also discovered that the producing winery is very attentive to environmental sustainability, for example in bottling, what can you tell us about it?
The winery has decided to bottle its wines in lighter glass bottles instead of the usual heavy bottles, one to give more importance to the content instead of the bottle, second, very important for an eco-sustainable issue, so as to affect less glass and garbage production. A way to be able to stay closer to the environment.
We hope soon, as well as being able to taste one of your selections to be able to have and meet you here in India.
For our readers who want to know more about these wines, the Italian wine territories, Mr. Ramello's wines selections present in India, they can contact Mr. Palash VASWANI of Mumbai (the importer) or directly Mr. Sebastiano Ramello at his e- email: piemontewine@yahoo.it.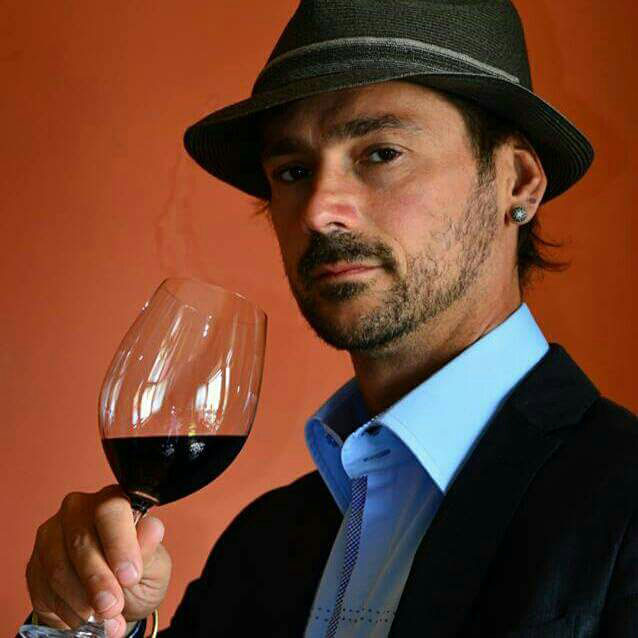 (Mr. Sebastiano Ramello)