Our friend, Mr. Sebastiano Ramello, an international expert on Italian wines, globe-trotter, which we were lucky enough to meet here in India about two months ago, during his business trip, before the Lock Down that led our country as all the world to the closure of the airports for emergency pandemic.
Mr. Sebastiano Ramello will tell us about his best selections of wines from the Piedmont region, the most important Italian region in the world for the production of high quality red wines, and his production area, known all over the world and where he was born and raised: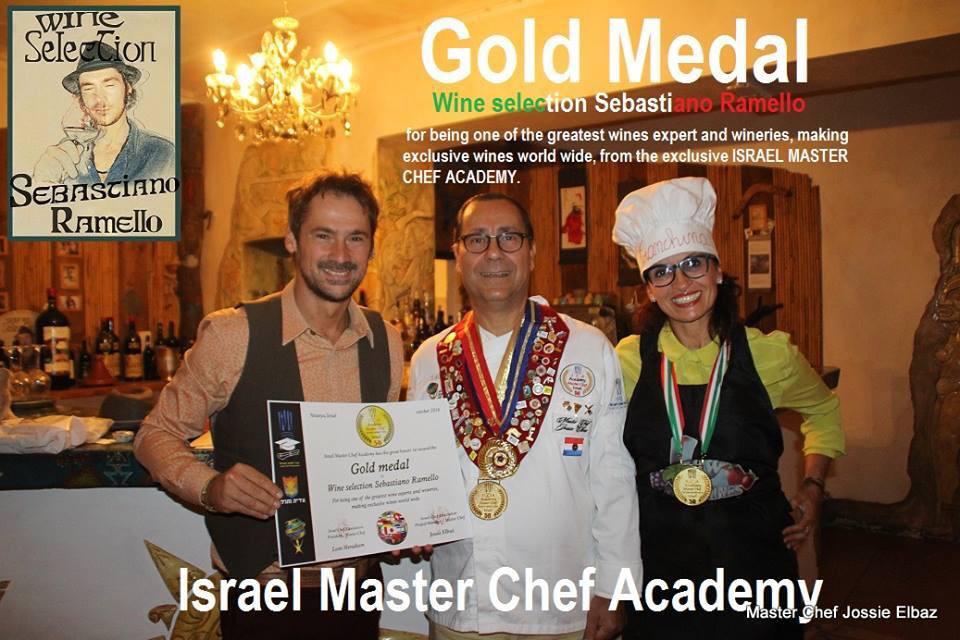 "Never as today, in a tragic moment, of a worldwide pending bloc, a good glass of wine can cheer us up and show us life in color.
Those who already know me, know that I was born and raised in one of the most important regions in the world for the production of high quality wines, Piemonte, located in the north west of Italy, at the foot of the beautiful chain of the Alps on the border of  south France.  Piemonte mean: "at the foot of the mountains"
My territory boasts a unique and special micro climate, which makes our grapes unique and special as well as our wines. The person who first taught me the power of wine was my maternal grandfather Jo, who owned a small cellar and vineyards on the outskirts of the Langa territory, the most famous wine territory in Piedmont, located in the province of Cuneo. My grandfather, I remember that already at the young age of 6,7 years old he accompanied me with him in the cellar, making me smell the must, and helping him in tearing the bunches of grapes so as to bring out that sweet juice which then during the fermentation would become wine. While doing these jobs, he told me about ancient stories and traditions related to wine, and hidden from my grandmother, he made me taste some red wine of the previous year. You cannot imagine my contentment with that special moment, immediately after the harvest. I grew up with land and wine, not as a thought of an alcoholic product but as a source of pleasure, a liquid not to be drunk, but to be tasted. Wine is a pleasure, a pleasure that multiplies when combined with the right dish, food. Wine should always be accompanied by food, a well-cooked dish is the best bride of an excellent wine.
I grew up: my passion for traveling, discovering the world, different cultures and races, the passion for wine and my territories led me to become what I am, an international consultant in the world of wine. For more than 12 years I have been traveling to the main world continents as a spokesperson for wines and territories of Italian wine, but always careful to discover new wines and territories where I visit and where wineries and friends invite me to show me their productions and old ones, new vintages. Life is wonderful! and life is to short too drink bad wines!.
In the Piemonte region there are several wine territories, ranging from north, east, west and south, but the most important are three and two of these are in the province of Cuneo, where my home is located.
The most important wine area are: Langa and Roero in Cuneo province, Monferrato in Ast, Alessandria province. In the Langa, where came most of my golden selection, are produce few of the top red wines as Barolo docg, called also the king of italian wine; Barbaresco Docg made known to the world by the great Gaja; Nebbiolo D'Alba Doc excellently produced by several small wineries, a red wine with great character, produced 100% from Nebbiolo grapes, certainly the most important grape in Italy for the production of high quality red wines ( i suggest try also the Nebbiolo D'Alba doc from the family winery Veglio Michelino & Figlio located in Diano D'Alba); Dogliani Docg, that you can found also on the extra denomination "Superiore" (Superior) and one my favorite, which for years has been getting my gold medal as my best selection, is the "Superiore" produced by the small, historic family-run winery "Ribote" located on the beautiful San Luigi hill in the municipality of Dogliani, a unique place to taste a good glass of wine among vineyards and mountains often covered with snow on the horizon. A unique place to visit by bicycle, in the saddle of an old scuter or on board a beautiful convertible. If interested in the visit this great and lovely territory, I suggest you contact Francesca at Villa Amaia in the municipality of Benevagenna, famous for its Alba white truffle hunting, she will know as introduce the best place, best traditional dishes and location where you can stay overnight (Villa Amaia soon will be ready for host guest that who love to be pampered by good wine, delicious traditional cuisine in a friendly, familiar and historical environment). Othe important red wines from Langa area are: Diano D'Alba Docg made 100% with indigenous grape called Dolcetto, a fruity wine with a not too strong acidity, on the palate and nose hints of cherry and a retro almond taste with long dry persistence, the production allowed is in the municipaliti of Diano D'Alba a nice small historica town on the top of hill where you can found and beautifull view, just few km from the main city of Alba.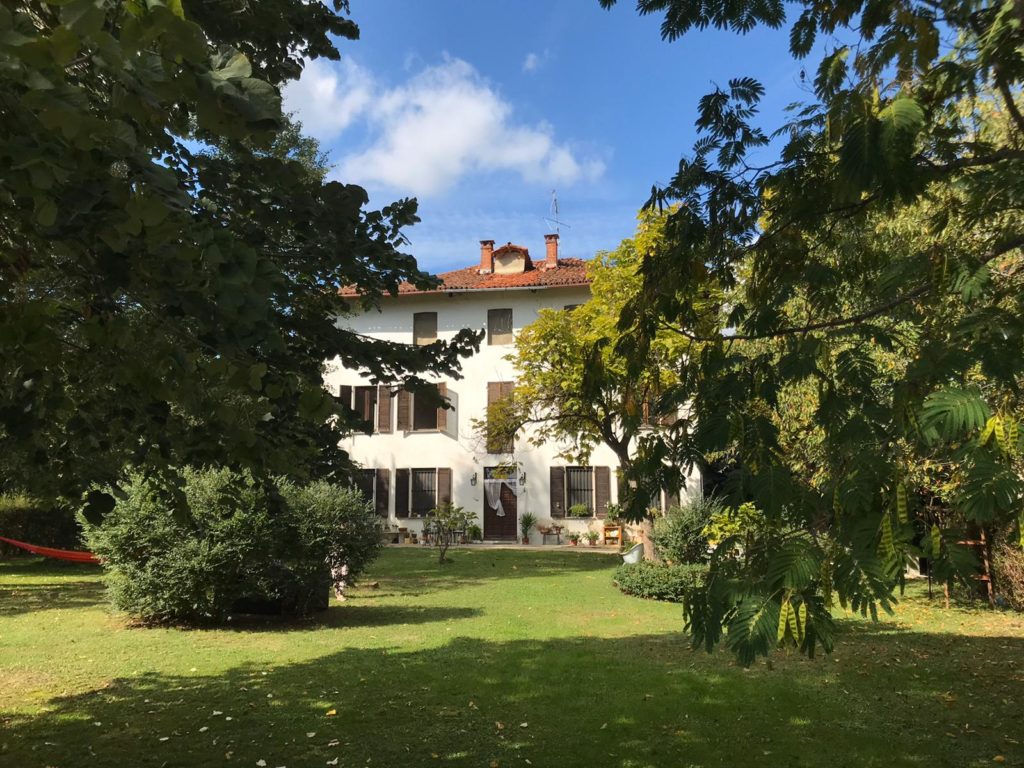 About Diano D'Alba Docg i suggest try the wine by the wine maker Veglio Osvaldo, the same wine maker that also in charge of "Low Histamines"  wine production http://www.lowhistamines.com; on the same are you can found also delicious Barbera D'Alba Doc, 100% indigenous grape Barbera, a red wine with good acidity, very fruity, hints of red fruits, meanly plum, you can found it also as "Superiore" in this case with a passage in oak barrels which makes the fruit slightly ripe and sometimes gives notes of vanilla. When you come to visit me, it will be my pleasure to accompany you to discover these wines.
If we cross the Tanaro river, we leave the beautiful hills of the Langa with its medieval castles, and we reach the territory of Roero, another important Piedmontese wine territory, where the hills are less pronounced, the soil more sandy, and the castles give way to ancient private villas. Just this more sandy soil makes the red wines slightly softer,  less aggressive in the tannins when young and the white wines with the characteristic of strong minerality. In this area there are also few very important and great white wines as Roero Arneis Docg made 100% with indigenous grape Arneis, the nose you can found a lot of fruit, especially citrus, almonds and pears. The peculiarity are the subtler notes of aromatic herbs, white flowers, orange blossom and anise or licorice, in the mouth it is sapid, medium-structured, good persistence, but never too aggressive, the acidity is never high, it has a beautiful character. It is often aged in steel, the wood tends to mortify its liveliness, flattening what are mainly qualities of pleasantness and immediacy, perfect paired with fish, shellfish but also seasonal vegetables. Regarding the combinations, and our traditional cuisine, when you will come to visit us, Franca Demaria an excellent Italian cheff will drag you into our unique world, beware that afterwards it will be difficult for you to restart. Another important white wine from the area, that i suggest try as aperitivo, is the Langhe Favorita Doc made 100% with indigenous grape Favorita, straw yellow color, fruity, delicate and dry wine. In Roero there is also an great white wine called Roero Docg, made 100% with Nebbiolo grape, similar in production and taste to Barbaresco Docg but softer and rounder, therefore normally with a shorter life, it should be consumed younger.
In this 2 great area, Langa and Roero there are also a veri good production of sparkling wines, very small and limitate production, as Alta Langa, or several millisimato made with Arneis grape or Nebbiolo grape, and there are also excellent Extra Dry products 100% with souvignon, and with the Monferrato area located on the border, is split the production of the most important and famous sparkling white wine in the world: Moscato D'Asti Docg made 100% with moscato grape (last year the Moscato D'Asti Docg by the family winery Veglio Michelino & Figlio has take my medal as gold selection).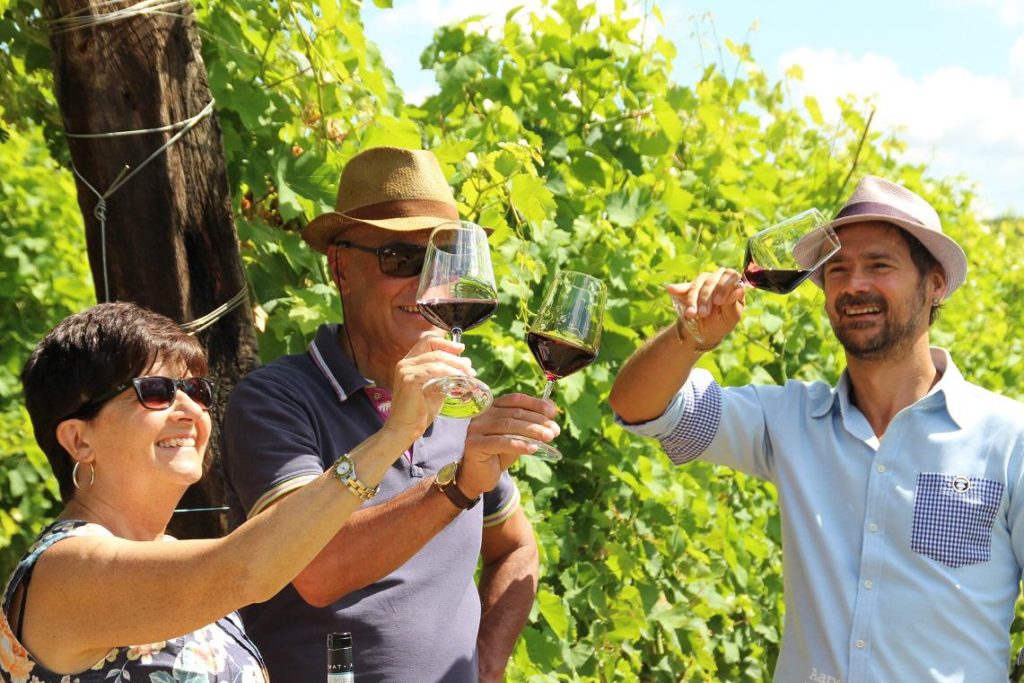 Continuing our journey in the extraordinary world of wine and Piemonte wine territories, we cross the border of the province of cuneo and arrive in the province of Asti where the territory of Monferrato shared with the province of Alessandria begins, here you will find other excellent native wines, such as Barbera D'Asti Docg, a full-bodied red wine, with a strong soul, elegant and rough at the same time, good acidity, light tannins, perfect paired with meat, produced either in steel barrels or oak barrels. One of my favorite small producers in this area is the family-run winery "Alemat", an annual production of only 20,000 bottles, each unique bottle, each special vintage also because most of its wines are only produced with the best vintages, following the right climate. Their Grignolino D'Asti, a unique wine, still little known in the world, where even hints of rose can be found, received my medal as a gold selection last year, total production only 4,000 bottles per year; another wine that I would like to suggest to you from dear friend Savio is "Monferace Docg", a new, excellent, noble wine, with a great structure, delicate on the palate, only 1000 bottles produced per year. It will be my pleasure in the future to taste it with you.
The passion for wine, for the world, our cultures, handed down to me not only by my grandfather Jo but also by my father, led me to discover many interested wine territories in Italy but also in the world, which with time I will have the pleasure to share with you through this page.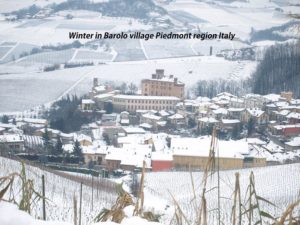 For more information on Piedmontese wines, on the territory of Piedmont wine and on food and wine tourism you can contact me freely at my email: piemontewine@yahoo.it
Life is wonderful and to short too drink bad wines
Sebastiano Ramello ITALY