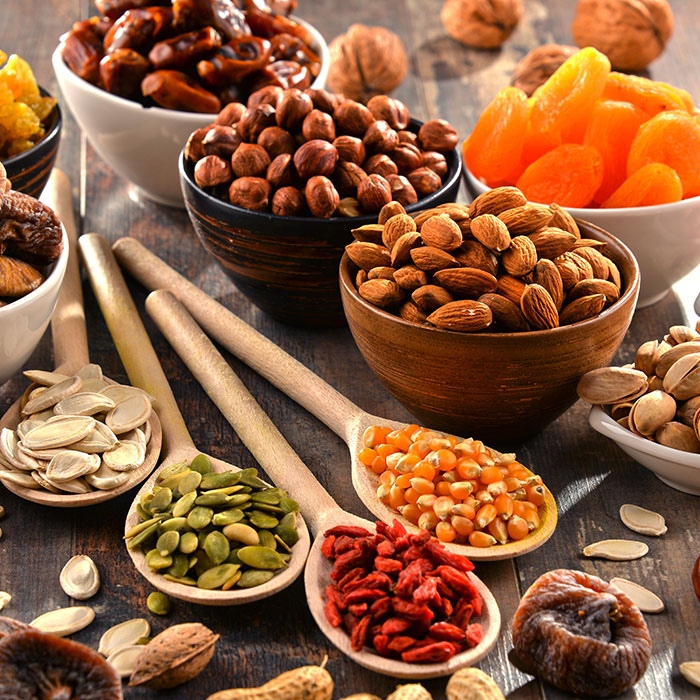 It's Diwali time!
Just a month away. One of the most celebrated festivals in India is waiting for you. So, are you fully prepared for it? Are you ready to enjoy every moment of this auspicious day/occasion?
If your answer is 'Don't know', then go ahead, make a checklist for it. Because, this day comes only once a year, so it should be enjoyed with the fullest.
Now going to prepare your checklist?
Then, wait. I have something to tell you.
Whatever you include in your Diwali Checklist, make sure, it should necessarily contain Diwali Faral as an important element of your checklist. Because Diwali without its Diwali Special Snacks (Faral) is something that one can't imagine. And definitely, it will not be enjoyable too.
So make sure, you'll include Diwali Special Snacks as an important element of your checklist.
However, when it comes to Faral items for this auspicious day, there are only a few most popular yet trendy yet traditional items that visit in our mind.
What are they?
Of course, they are Chivda (Corn Flakes Mix), Chakli, Ladoo, Shakkarpara, Karangi…
They all are damn delicious, mouth-watering and I know you want all these on your plate, on Diwali evening. So thinking to make these savories at home?
If so, then this article is only for you.
But among all these delicious savory spicy snacks, I am here to help you with Crispy, Crunchy, Easy Chakli Recipe.
Don't worry, try first this recipe, share your experiences and then I'll share more recipes very soon.
But before we jump out Chakli Recipe, here are little more details about your favorite savory, that you should know.
What is Chakli and it's different types?
What is chakli?
Chakli is a savory snack from India. It is a spiral-shaped, pretzel-like snack with a spiked surface. Chakli is typically made from flours of rice, Bengal gram (chickpea), and black gram (urad dal). It has several variations, depending on the types and proportion of flours used.
Depending on different religions, you'll find variation in its preparation style, its name, its belief, it's taste, and of course its origin. But one common thing you will find in every variation of chaklis is "It will provide you immense enjoyment when you eat it".
Different types of Chakli
Other names of the dish include Odisha: Dantkali, Tamil: Murukku, Marathi: Chakli, Kannada: Chakkuli, Gujarati: Chakri, Telugu: Chakralu, or jantikalu and Konkani: Chakri or Chakkuli.
Murukku, a similar dish typically made without the Bengal gram, is also sometimes called "chakli". Savory, crunchy Indian snack. The snack originated in South India, and its name derives from the Tamil word for "twisted", which refers to its shape.
Kadboli is a similar dish, which is shaped by hand instead of an extruder. In Indonesia, murukku and chakli variations are known as akar kelapa.
What is Bhajani?
Traditional Maharashtrian Chakli is made with a special homemade flour of rice and lentils called Bhajani. Rice and lentils are washed, air-dried, and then dry roasted over slow heat along with some ajwain or hing.
Then, they are grounded to fine flour to make a spicy Maharashtrian Chakli.
Recipe
Now let's begin with the recipe of Easy, Crispy, Crunchy Chakli..
Ingredients
2 cups of Chakli Flour (mix of urad daal and different other flour)
¼ cup oil
1 packet of Chakli Masala (for better taste)
¼ cup of ajwain and hing
Salt to taste
Method
Heat oil in a pan and pour it over the chakli flour and mix it.
Add the ajwain, salt, chakli powder, turmeric powder, and 1 cup hot water.
Knead the flour well.
Take oil for frying in a deep bottom vessel.
Heat it.
Take the chakli chakti and put the dough and press in the meantime.
This will help you to give perfect shape to your Chakli.
Keep this Chakli on a plastic vessel.
Put it on oil and fry it in a medium flame.
Fry until reddish-brown.
Drain on a sieve with tissue to absorb the excess oil.
Now Diwali Special Chakli is ready to eat.
Some Important Tips
Making Chakli like you find shops, is not an easy task, especially when you are a beginner. But with some important tips, you can make the best Chakli at your home, even if this will be your first attempt.
So here we go…
Do not overuse water in the chakli dough as this tends to break your chakli easily.
Also, do not add less oil than the optimum quantity as this tends to make your chakli hard.
Fry in batches of three to avoid sticking to each other.
Oil should be medium hot while frying.
When you're all set to fry the chakli, make sure that the remaining dough isn't left out in the open. Cover it with wet clothes.
If you will fry Chakli on high heat, the insides might remain undercooked and when you take them out, it will feel soft while eating, which isn't great.
Conclusion
Diwali and Diwali Special Snacks are the perfect jodi, to make your auspicious day super awesome. And, Chakli is one of the most important items of Diwali special snacks.
So make sure that your Diwali evening must include this item in your faral list. For this, try my shared recipe and share your experiences.
Also, you can get this homemade Diwali special chakli without doing anything. Wanna know how?
Simply by booking your Homemade Diwali special chakli on RMC FOODS.
To know more about us, find us here.
Try this Easy, Crunchy Chakli recipe and share your experiences on Comment Box.