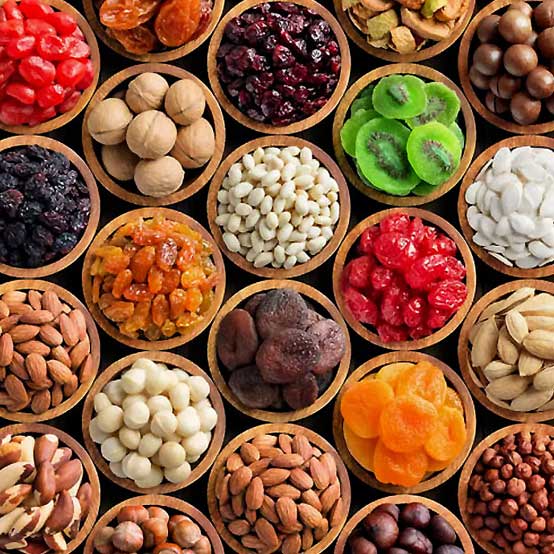 Healthy Diet, Healthy Lifestyle is the sole motto of Everyone's Lifeline!
This pandemic has taught us various New Normal ways like social distancing, frequent use of sanitizer, use of gloves, and the most important- Healthy Lifestyle – and this healthy lifestyle is possible only with a healthy diet – and the quickest and easiest way to get the healthy diet is to include too Dry Fruits in your light, quick snacks.
Since our childhoods, we used to drink milk mixed with dry fruits like almonds that too almost every day- What we called it – yeah it's Badaam-piste ka dudh. The only sole purpose of having this healthy drink every day is to stay fit and healthy.
But many of you may don't know the exact health benefits of dried fruits and may don't know the basics details of this. So to help in this, I had come up with this article where you will
– What are Dry Fruits?
– Health Benefits of Dry Fruits.
So let's start!
What are Dry Fruits?
Dried fruit is a fruit that has had almost all of the water content removed through drying methods. The fruit shrinks during this process, leaving a small, energy-dense dried fruit. It is highly nutritious.
With dry fruits, you can get the same energy as with fresh fruits without the fear of sugar intake. As the quantity of sugar is very low. It can be your biggest power boost supplement in a much smaller package and also can be fresh for a longer time.
The volume of minerals, vitamins, fibers is 3.5 times more compared to fleshy fruits. Therefore, one serving can provide a large percentage of the daily recommended intake of many vitamins and minerals, such as folate.
This is just a small summary of its benefits. Now let's get deeper into more Health Benefits of Dry Fruits.
Health Benefits of Dry Fruits
Studies show that people who include dry fruits in their daily diet are less prone to obesity and are healthier when compared with persons who don't eat dry fruits.
Dried fruits are also a good source of many plant compounds, including powerful antioxidants.
Dry fruits like almonds, cashew, dates, raisins, etc. are traditionally known to be a powerhouse of nutrients. They are said to provide us with a host of health benefiting properties if eaten in moderation.
So here are some of the super – nutritious dry fruits that should be consumed every day
– Almonds
– Walnut
– Cashew
– Pista
– Anjeer
Almonds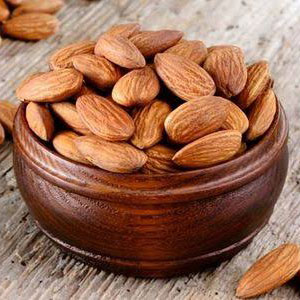 This amazing Bone building food is certainly nature's best invention. Soaking a handful of them overnight in water and have they empty stomach in the morning gives you lots of benefits as below:
Boost Your Brain: The most common benefits of almonds, that we all aware of! It contains Vitamin E which increases your memorizing power and promotes responsiveness.
Improve Cholesterol: Use of Almond in your daily diet will help you to increase your good cholesterol levels in your body.
Improves Blood Sugar Level: It is rich in Magnesium and Magnesium is very important to manage blood sugar levels in the body besides other bodily processes.
Walnuts
Walnuts have been a beloved snack for thousands of years. In ancient Rome, people called them by their Latin name, Juglansregia, which means "Jupiter's royal acorn." This beloved snack gives a number of health benefits as listed below:
> Studies have shown that eating walnuts can help lower LDL ("bad") cholesterol in particular, but also lower your cholesterol overall.
> It also helps to improve heart diseases or keep you protected from any. Studies show that adding five walnuts in a week help to reduce your risk heart diseases by 50%.
> Walnuts may cut your odds of some types of cancer.
Cashew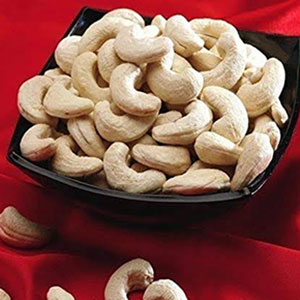 A popular ingredient finding its way into many Indian gravies, and the one which has a huge fan following – that is Cashew Enthusiasts, like me.
Health Benefits of Cashew:
Glow Skin: Cashews are the storehouse of zinc, magnesium, selenium, iron, and phosphorus which helps you to improve your skin's complexion and prevent wrinkles.
Shiny Hair & Anti-Aging: The nuts contain copper which promotes hair growth and prevents your mane from premature greying. Cashews are rich in antioxidants that promote the growth of new cells in your skin.
Healthy for eyes: Cashews are the powerhouse of an antioxidant pigment called ZeaXanthin which protects eyes from harmful UV rays.
Pista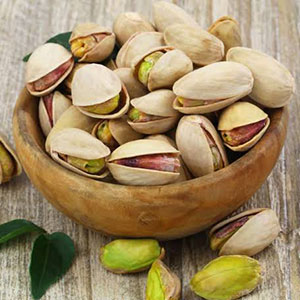 These bite-sized and crunchy nuts have numerous health benefits and make for great mid-meal snacks. Still, it is one of the most ignored and underrated nuts, thinking that it can be used only for garnishing sweets and savory.
Here is some reason to include it in your daily diet:
> Consuming pistachios in moderation may help in promoting heart health. As it helps you to reduce high blood pressure and reduces the absorption of dietary cholesterol from different foods, further keeping the heart-healthy.
> Pistas are a great source of healthy fats, proteins, fiber, and antioxidants that make them a great food for your gut.
> Daily intake of pistachios can help in keeping your immunity levels up due to high amounts of vitamin B6 which is vital for the immune system to function properly.
Anjeer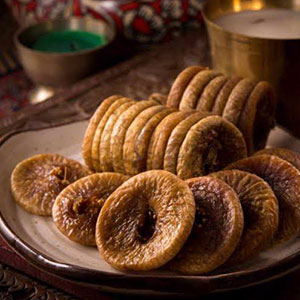 In India, dry fruits are a popular choice when it comes to daily munchies. The chewy flesh with natural sweet flavour is not only a treat to bite into but also provides you nutrition.
Few Benefits of Figs:
– Excellent Weight management
– Lowers Blood Pressure
– Promotes Reproductive Health
– Boosts Heart Health
– Helps Prevent Constipation
– Promotes Bone Health
– Regulates Blood Sugar
Conclusion
So here are some of the benefits of having super nutritious dry fruits in your daily diet. Grab it and involve it. If you are looking for any premium quality Dry Fruits & Dry Fruits Gift hamper then have a look at this www.rmcfoods.com
Do share your favorite Dry Fruit?