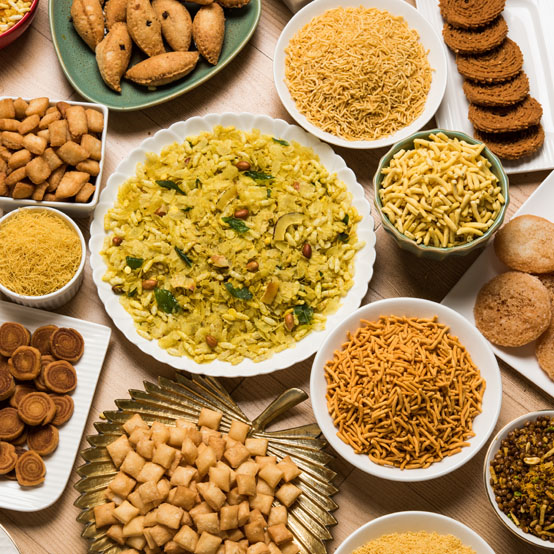 No matter, you are an Indian or foreigner. Festivals of India will always grab your attention and encourage you to celebrate it. One such most loving, most celebrated festival is Diwali (also called Dipawali).
Diwali – A festival of lights, enjoyment, and togetherness is celebrated with lots of love, crackers, and sweets, faral all over the world and especially in India. This day is celebrated as "victory of light over darkness, good over evil, and knowledge over ignorance.
This festival begins with Dhanteras where celebrants prepare by cleaning their homes and making decorations on the floor, such as rangoli and making of faral begins. The second day is Naraka Chaturdashi while the third day is for Lakshmi Puja and the darkest night of the traditional month.
But the best part of this is eating different sweet and savoury dishes, offering the same to our visitors and relatives, and enjoying the togetherness.
And I know it's even your favorite part of this day. It's even expected. As none of us will leave the chance to eat huge varieties of snacks which includes sweet, savoury, spicy items. Woooh it's mouth-watering just by thinking, doesn't it?
Significance of faral
Faral, where households usually prepare or arrange thalis or specialty dishes and circulate these amongst close friends and relatives as a sign of goodwill. What sets this custom apart is that it is practiced by households of almost every sect and religion, unlike some religion-specific rituals related to Diwali.
Different types of faral are made in different households. The highlights of the faral are various types of ladoos, the crescent-shaped karanjis, flaky ghee-soaked shankarpale, crunchy chivda, hot chaklis, sweet, flaky chirote dusted with icing sugar.
The idea of faral is to store an assortment of snacks with longer shelf life, which could then be distributed to neighbors or guests who visit during Diwali. Most of these snacks are popular all through the year, but during Diwali, they are made all at once in huge amounts to devour at any given instant.
Can't wait to get to dive deep for this famous FARAL ITEMS!
> Chivda
> Chakli
> Bakarwadi
> Karanji
> Shankarpali
> Kadboli
> Besan Ladoo
Chivda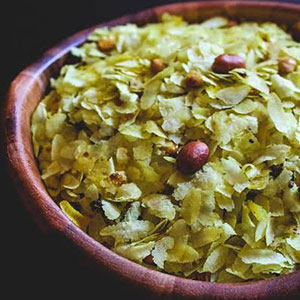 It is one of the most demanding, quick, and healthy items of Diwali faral. The core ingredients in this are flattened rice (Chivda). However, this chivda can be made in different styles which include Poha Chivda, Nashikche Chivda, Thick Poha Chivda, Fried Chivda, etc. This easily digestible form of raw rice is very popular across India, Nepal, and Bangladesh, and is normally used to prepare snacks or light and easy fast food in a variety of Indian cuisine styles, some even for long-term consumption of a week or more.
Chakli
Also known as Murukku in South India, this crispy snack made of rice flour is not only crispy, delicious, and easy but also cracking to look at.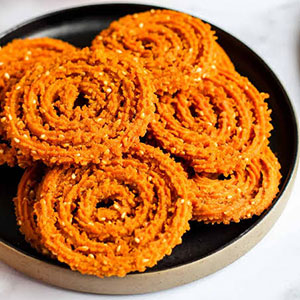 There are different types of chaklis can be made ranging from spicy to non-spicy chakli, healthy (made with ingredients like pulses and multi-grains variants ) to deep-fried chaklis, rice flour to whole wheat chaklis. In Maharashtra, Bhajani Chaki is very famous.
Bakarwadi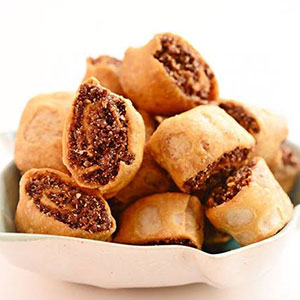 It is one of the most loved Diwali Faral items in Maharashtra but it is originated in Gujarat. So it's actually Gujrati farshaan. This deep-fried disc of dough, stuffed with a wealth of spices – it unites the gentle sweetness of dried coconut, and the musty, warming flavors of poppy and sesame seeds plus, cumin seeds, with the tang of dried, powdered mango, and the potency of chili is an ideal snack item with a chai.
Karanji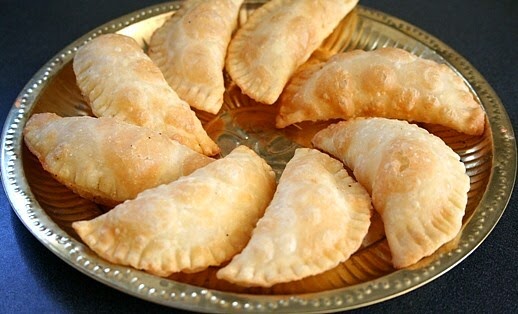 These are dumplings stuffed with dry coconut and sugar, deep-fried or baked. Today, this basic stuffing has been replaced by unique stuffing such as dried fruits, figs, etc. They are perfect to eat with a hot cup of tea any time of the day. Most communities have a Variant of this recipe and are known in Gujarat as Gujiya and Karchikkai in Karnataka.
Shankarpali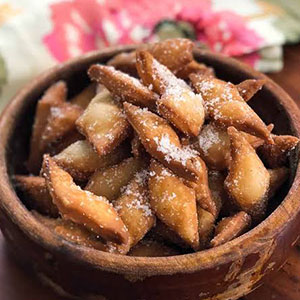 Shankarpali also is known as shakkarpara, characterised by its diamond shape. Sweet Shankarpali made up of sugar, ghee butter, milk, Maida flour, salt, and semolina.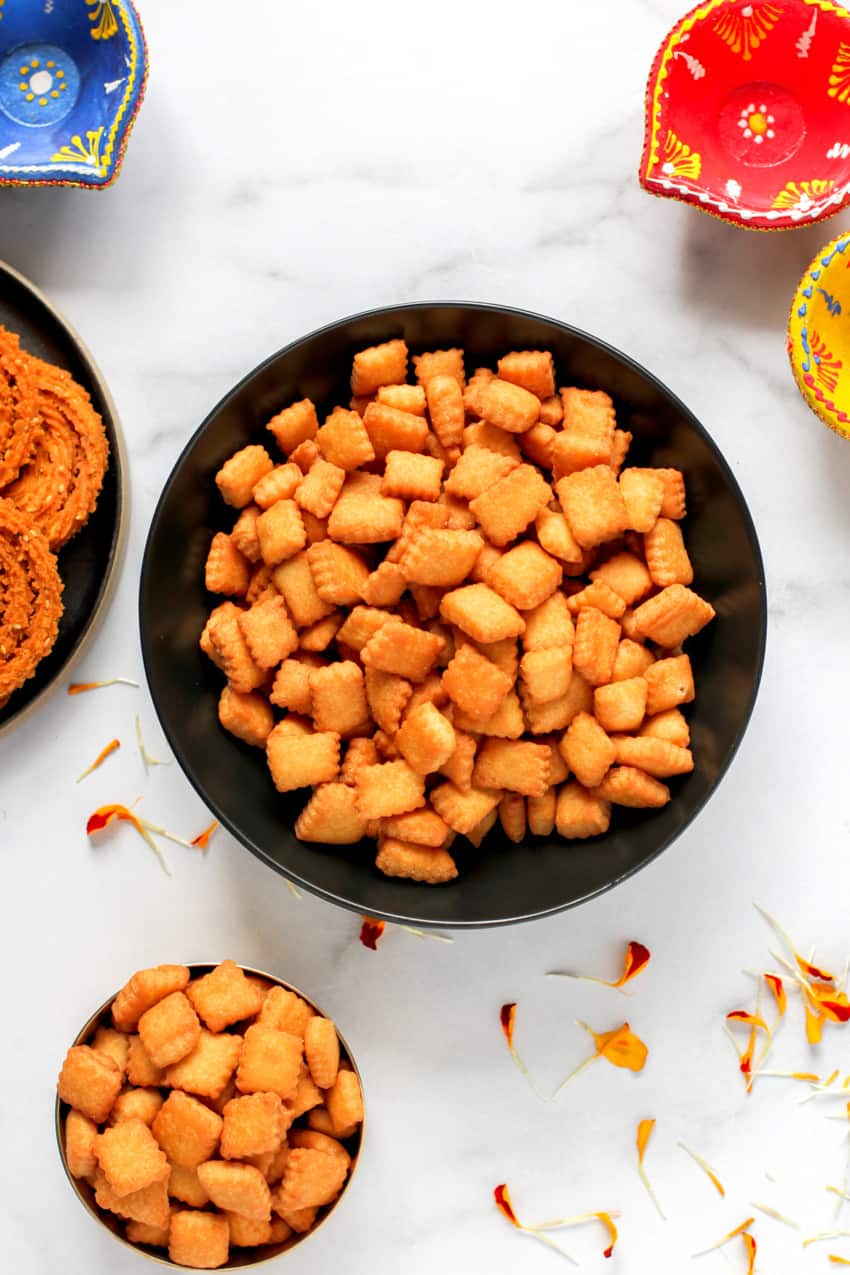 It's another version called 'Tikat shakkarpara' or 'Salty shakkarpara' is a savoury, spicy dish. The only difference in this is it uses a lot of spices to make it spicy and savoury. But I really love this version of Shankarpali.
Kadboli
Kadboli or Chegodilu is a very popular traditional Indian savory snack especially prepared during festivals or served as a tea-time snack. Kadboli, typically is a mixture of rice flour, salt, ajwain, cumin seeds, chilli powder, turmeric powder, all mixed together, and rolled into rings and air-fried until done and crisp.
Besan Ladoo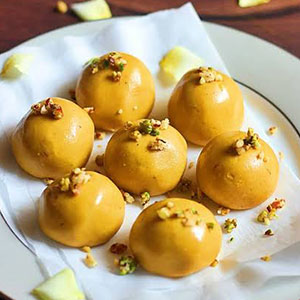 Festivals are incomplete without sweets and in India, festivals are incomplete without ladoos. Ladoo, an Indian sweet can be made using various ingredients and is round in shape. Besan Ladoo is a round dessert ball made with gram flour which is called besan in Hindi and hence the name. We make ladoos out of so many ingredients, there's motichoor ladoo, aata ladoo, coconut ladoo, rava ladoo, this ladoo, that ladoo, and this list is endless. Out of all these amazing ladoos, besan ladoo is my absolute favorite.
Conclusion
Diwali being the auspicious occasion, Diwali faral always plays an important role in our enjoyment. And that's why here I had some of an important significance of faral in Diwali and most Popular items. However, if you don't know how to make it or are beginners in this, you can still taste all these.
RMC FOODS delivers you hygienically prepared, made with Love and Care to provide you the best taste of each Diwali Faral item. You will get hassle-free Diwali faral with free delivery in Pune.
By the way, what's your favorite Diwali faral item list?