MY STORY-
After completing my Masters of Science in Wine, Brewing & Alcohol Technology i have worked in Indian wine industry for a year but then decided to travel the world as a "International Travelling Winemaker".
Firstly it was very hard for me to get selected as i had not much experience for an international selection.But i never gave up.I sent mostly 50-60 applications in various part of countries & then i got call from Portugal, Europe.Then i decided to go to America but i had doubt cause of the tough visa procedure & their pronunciation but I prepared well for international english then got selected america too. Then I became an expert for travelling & was simultaneously gaining international experiences too.I went to New Zealand after that.Now i have harvest invitation from New Zealand for an each year.
It's very hard to create your own platform that they will invite you to each year in such a competition.I agree i did less harvests as compared to i should be but i can proudly say i never taken anyone's help or used reference to get selected or never gone through any visa agent.That gave me confidence as it is a challenging job for me being a lady in so called wine industry , travel alone in new different countries, work their & adjust the all things from meal to weather.
If I want to talk about indian wine industry, me & many people from our field dont have a good impression of that.Industry plays dirty politics.i don't understand what they have mentality to hire microbiologists & Biotechnologists for winemaking & hotel management people for tour and tasting? We are mad to take a WSET degree for wine tasting and a masters degree in Enology ( wine Making )?no matter how many countries you have travelled  ,they always start to pay very less salary or position. And some non qualified people get the highest position & salary just because of their contacts.These people hire for an internship non experienced & Non qualified people and don't give chance to experienced one and pretends we have some fault to not get selected. Many people cant explore their bad experience or reality just because of fear but we should have to change our system if we want indian wine industry to grow.Because of that indian wine industry has no progress than other countries. Usually people from outside of India ask me, India has wineries? yes? oh really?….
what I became today, I want to thank my parents who never asked for limitations to come into the liquor industry & go out of the country,who believe me. Instead of staying in India they always support me to go abroad.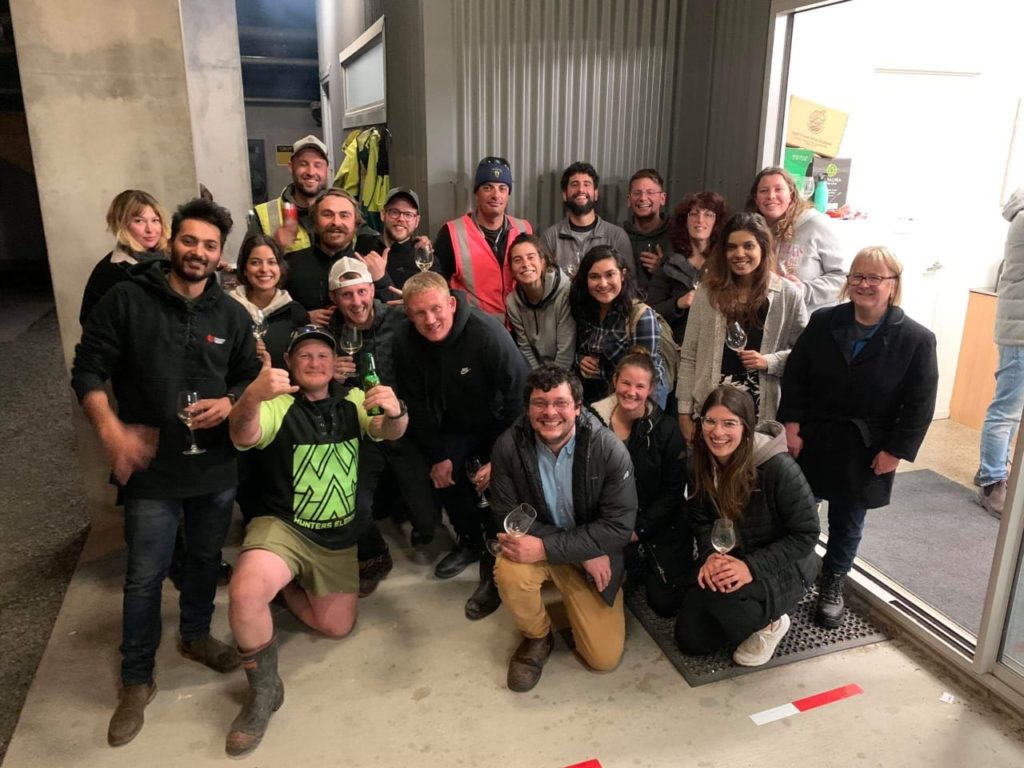 WHAT IS TRAVELLING WINEMAKER/WINEMAKING?
We generally hear about winemaking but most people from India & from outside too don't know the concept of "Travelling Winemaker". It means we travel the world or different countries during the Harvest period (Grape arrival season)  as we know wine made from grapes & make wine as per wineries annual production.It goes around 3-4 months generally.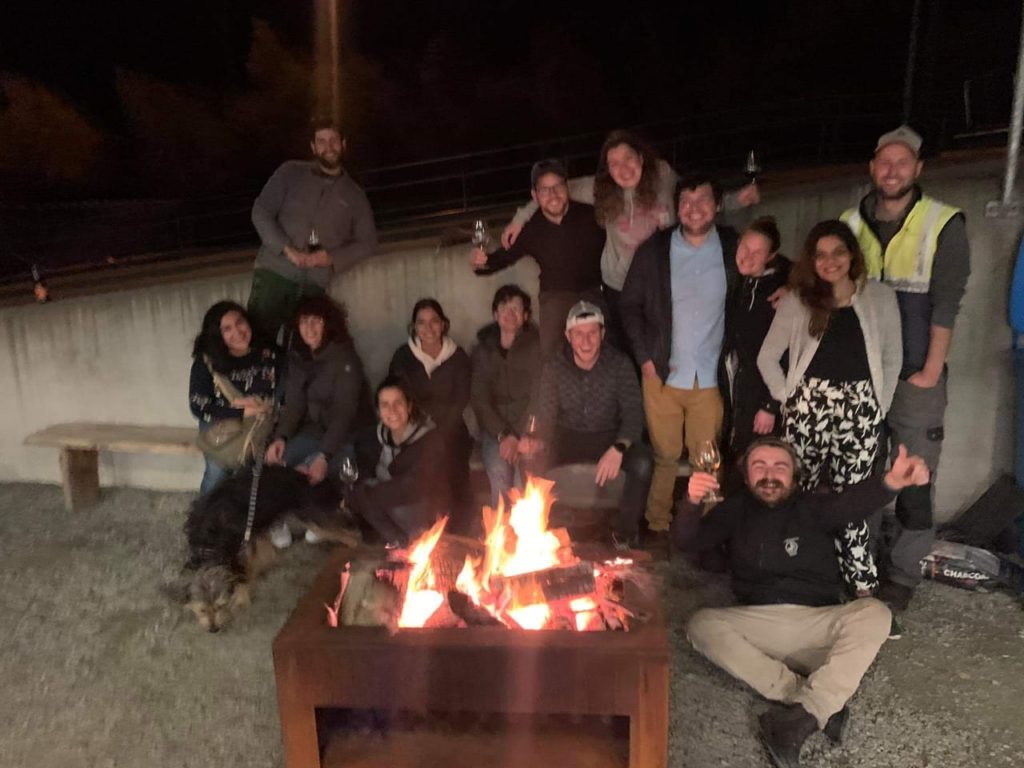 For Example , In India we receive grapes from  january-february like that USA, Canada & all European countries have the season from August to November or September to December.New Zealand,Australia, Chile,Thailand,South Africa countries have the harvest season from February to March-April. During harvest each employee has a different role like cellar worker ,lab technician,Intern, Trainee, Supervisor depend on your Qualification & Experience.There are so much competition to get selected for any position.you Have strong Enology (Winemaking) qualification & experience & ready to work hard in any situation(in too cold or rainy weather),physically & mentally.You will have to face number of visa interviews like winery interview, immigration interview,Your country immgration interview,country border interview when you reach in their country etc.And these all you will have to do an each time for every country.
Mostly people have lots of Misunderstanding like people like us go through a particular company or group but its not like that.we apply individually & follow the all procedure individually.It seems very nice to others that we fly in different countries and earn money but they neve think or realise what we make these all efforts behind it. some people ask what wine has to make? It's very easy like "Indian sharbat" and anyone can make it but they don't know the deep science behind that.Some people think anyone can apply,go & work.Its are really really funny & irritating too.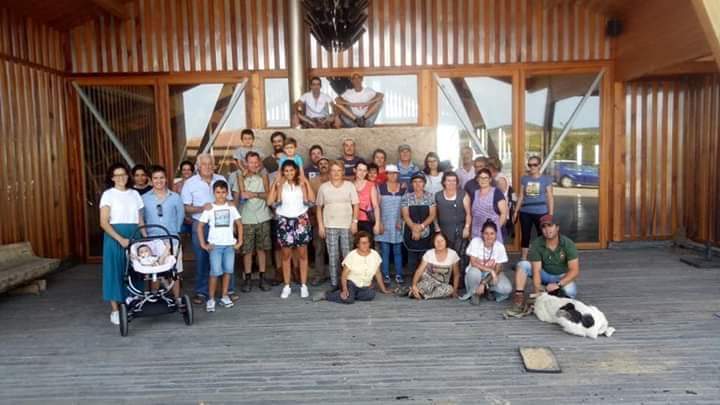 They also have a misunderstanding after taking Wine qualification,he/she becomes a winemaker immediately. But the fact is after taking wine qualification if you get a chance then you will be first intern-lab assistant-lab technician-cellar worker-Enology-Assistant winemaker-Associate Winemaker-Winemaker-Consultant winemaker.So you can consider it takes around 10 years or more to become a winemaker depend on your performance & chances you get in competition.
But what I like the most from all these headaches? I got good respect & unique identity from people no matter where I go one thing i must say while traveling, i always realise no matter where i go that " East & West ,India is best".-" Saare Jahan se Achha Hindustan Hamara"
Cheers..!!!
Miss. Pooja Mulay
International Travelling Winemaker
Masters of Science in Wine, Beer & Alcohol Technology
(+91)8484880056
Nasik, Maharashtra, India