California Wines are unique and tastier, thus supplies a vast majority of American wine production. It offers a world's major appellation. California Wines offers a wide range due to its wide varieties of grapes. California wine industry was dominated by the Bordeaux varietals and Chardonnay. Style of California Cabernet Sauvignon that first put California on the world's wine map at the Judgment of Paris is still a trademark style today. The wines are known for their concentration of fruits which produces lush, rich wines. With the wide grapes varietals, it offers a complete list of all types of red, white and sparkling. California Wines style offers consumers wines in the ripe, rich, fruit-forward, sweet style, if that's what they seek. They also have the ability to purchase less ripe, dryer, more traditional styled wines, and some wineries are able to produce a wine that straddles the middle ground between ripe and traditional. This creates a wine lover worthy to know more about California Wines, grapes, winery and Complete California Wine History.
California wine comes from the most interesting soils and terroirs for wine lovers, winemakers, and wine growers alike.
Here's the complete profile of some notable winemakers with history and wine tasting notes of
California.
● Alban   ● Alpha Omega  ● Eisele Vineyard Araujo ● Adamvs  ● Arrowood. ● Aubert, ● Blankiet, ● Bryant, ● Cade, ● Caymus, ● Continuum, ● Conn Creek, ● Colgin, ● Dominus, ● Dunn, ● Dalla Valle, ● Diamond Creek, ● Fisher, ● Heintz, ● Joseph Phelps, ● La Jota ,● Melka, ● Mondavi, ● Marcassin, ● Notre Vin, ● Opus One, ● O'Shaughnessy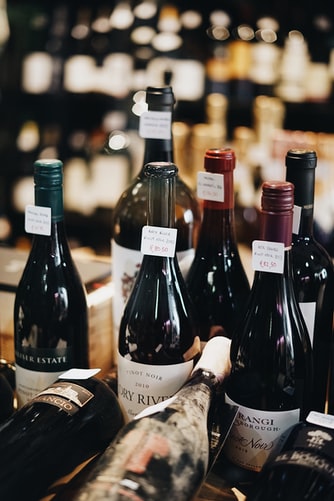 California Wines and Winemakers 
● Pott
● Pahlmeyer
● Ridge
● Ramey● Seavey
● Shafer
● Sine Qua Non
● Spottswoode
● Staglin
● Stags Leap
● Tablas Creek
● Vineyard 29
● World's End
● Guide to California Wine Grape
Colgin Cellars History, Overview
Colgin Cellars was founded by Ann Colgin in 1992. Ann Colgin and Fred Schrader founded Colgin Cellars but after few years due to dissolving of partnership, Ann Colgin retained Colgin Cellars and Fred Schrader went on to create Schrader Cellars. Due to strong passion and view to build world class wine, Colgin first build a great team by hiring Helen Turley as winemakers, David Abreu as vineyard manager. With Helen, Ann Cellar produced numerous best vintages and which results that, Ann owns hot new Cult Winery of Napa Valley.Things change with time, Helen Turley was replaced by Mark Aubert which later replaced by young Allison Tauziet. With Ann Colgin and Allison Tauziet in 2012, the wines being made by Tauziet at Colgin are some of the finest wines the estate has ever produced! And then something happened that fills Ann with pride that is Now Ann got vineyard of Tychson Hills to their holdings.
The first vintage from Colgin Tychson Hill came from the 2000 vintage. Shortly after obtaining Tychson Hills, Ann Colgin and Joe Wender expanded their holdings to include their Colgin IX vineyard on Pritchard Hill in 2008. 2010 became the first vintage to include fruit from the recently planted Cabernet Franc and Petit Verdot vines in the Tychson Hill Cabernet Sauvignon wine.
Serving & Food Pairing Tips
Colgins Wines are best at 15.5 degrees Celsius, 60 degrees Fahrenheit. Cool, almost cellar temperature gives the wine more freshness and lift.
Colgin wines best served with all types of classic meat dishes, veal, pork, beef, lamb, duck, game, roast chicken, ribs, hamburger, barbecue, roasted braised and stews