A famous quote says all you need is love and chocolate. How about adding a little bit of wine to it?  Even though wine and chocolate characterize differently, it's an amazing match. Wine gets better as it gets olds, whereas Chocolate tastes best when it is fresh.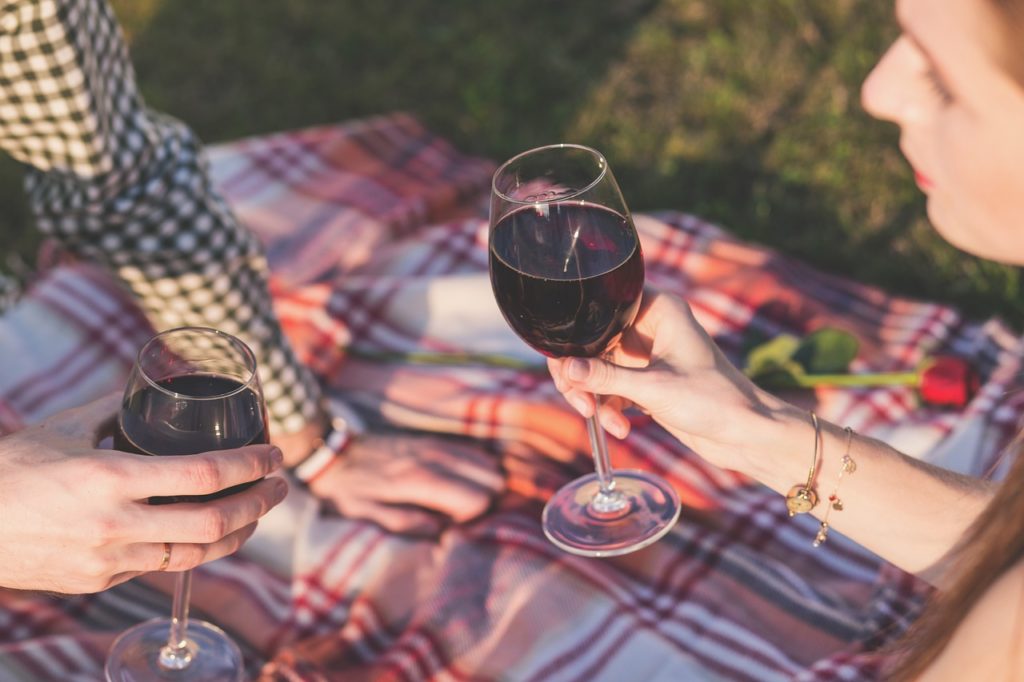 Wine and Chocolate makes for an eternal pair. The two go hand in hand. And are we not loving delicious choco wine recipes over the years? It's time to give your palate the magical hybrid taste and get an exhilarating experience.
Let's get started with a few tips.
Taste the Chocolate First
Remember to taste the chocolate first. Let the chocolate melt in your mouth. Analyze the taste and texture of the chocolate. This will help you to carefully select the wine which matches best with the taste of your chocolate.
Sip the Wine right after taking the Chocolate
 After taking a quick sniff of the wine, take a sip while the taste of the chocolate is still lingers in your mouth.  Pay attention to feel and taste of wine, and think about how it mingles with the flavor of the chocolate. A deep, rich flavored chocolate rather needs a deep and rich sting of wine. Likewise, a chocolate light in flavor needs a lighter wine.
Always Smell before You Taste.
On a serious note, can you smell the beans? Your sense of smell decides your taste. Sniffing your food and drink before the meal helps enjoying varied and organic flavors. It can also build your anticipation by giving you a peek of what your taste buds are about to experience. Hold each piece of chocolate to your nose and take a moment to inhale deeply before you bite.
With these tips, now try the following combinations – I'm sure you'll love it –
White Chocolate with A Dessert Wine
 Since white chocolate is extremely sweet, it tastes best when paired with a very sweet wine. Ice wine, which is made by allowing the grapes to freeze on the vine before fermentation, is an especially popular pairing with white chocolates.
Try Fruity Red Wine with Dark Chocolate
If you're eating bitter dark chocolate, you can get away with a less sweet wine. The wine you select should be fruity, low in tannins, and not super dry or acidic. Some good options include warm Cabernet Sauvignon, Merlot, and Syrah.
Look for A Sweeter Wine
 If the chocolate is sweeter than the wine, the wine will taste bitter in contrast. Always pair with the wine which is sweeter than the chocolate. Look for the right wine that is fruity and sweet than bitter and dry.  For example, pair sweet chocolate with dessert wine like Port, Madeira, or Sweet Sherry. Some white dessert wines work well with sweet chocolates, too.
Choose Dark Chocolate for More Intense Flavor
Dark chocolate can be astounding when mixed with wine, especially if the wine is dry or bitter. To enhance the taste of chocolate and wine together, always go for a dark chocolate. Apart from the taste, dark chocolate is helpful in keeping you healthy. In fact, dark chocolate is one of the best antioxidant.
Consuming red wine with dark chocolates can help you maintain your heart's health. Red wine has an antioxidant ingredient that is proven to improve the levels of 'good cholesterol'.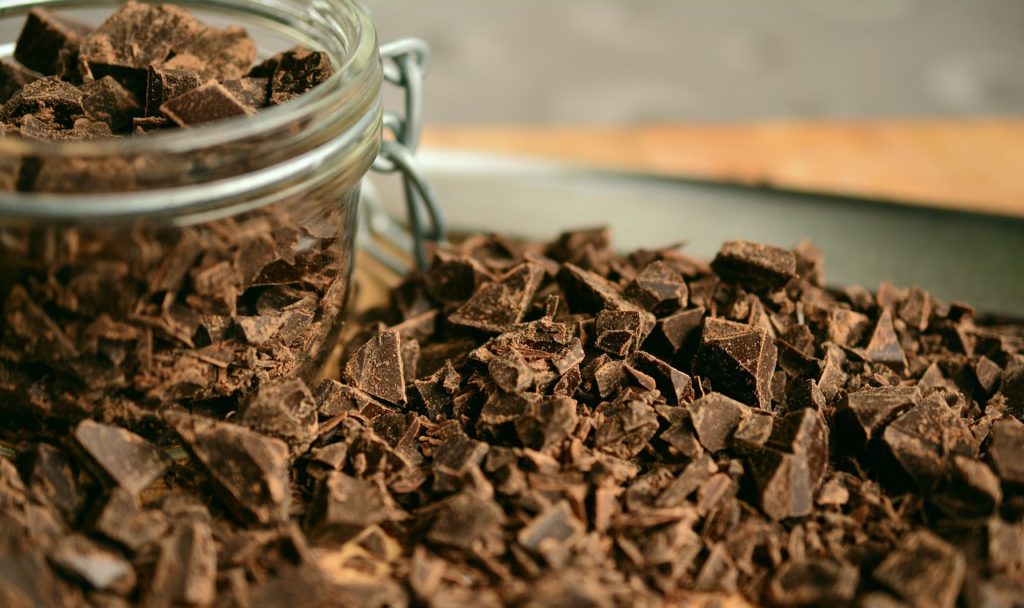 For women it is seen to be beneficial in diminishing wrinkles and improving skin.
Resveratrol, a compound found in red wine and dark chocolates has an anti aging property. It also helps in reducing sugar levels and sharpens memory. Recommended Wines – Merlot, Shiraz, Cabernet Sauvignon
Upshot
To bunch up with Chocolate, a number of lovely foods and superfoods come to our mind  but we hardly think of any drinks or superdrinks. Wine offers nearly as many benefits as Chocolate does but it also adds that extra stew to what we have been trying for years.
Try uncorking a bottle this weekend. I am sure you have never relished your Bourneville more.
Author Bio:
Melissa Lobo is an avid reader who enjoys getting lost in the world of books. Caught by the fashion bug, she also loves to pen down her thoughts on paper and share them with the world. A traveller by heart, she enjoys meeting new people and experiencing new cultures.